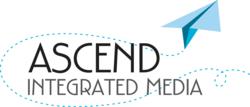 Sherpa Solutions was one of the few event app developers that could accommodate Ascend's need to provide real-time event and show news, which we run seamlessly across print, digital and mobile platforms. — Cam Bishop, CEO, Ascend Integrated Media
Overland Park, KS (Vocus/PRWEB) April 06, 2011
Custom publisher Ascend Integrated Media LLC, and its operating brand Ascend Media, announce its partnership with Sherpa Solutions, an event mobile app provider.
Ascend has been providing event mobile apps for more than 20 of its clients over the past year and a half. Choosing to work with Sherpa Solutions, one of the premier event mobile app providers in the marketplace provides Ascend the ability to offer its clients the most cutting-edge event mobile products available.
When asked about the decision to partner with Sherpa Solutions Cam Bishop, CEO of Ascend Integrated Media responded, "After thoroughly reviewing the event app features of more than 50 developers in the event mobile app industry, we chose to work with Sherpa Solutions because their menu of functions, creative graphics and navigational tools makes it, in our opinion, the premier event app available today. Additionally, their industry market share would further support our evaluation.
"Sherpa Solutions was one of the few event app developers that could accommodate Ascend's need to provide real-time event and show news, which we run seamlessly across print, digital and mobile platforms," Bishop continued. "Working with a strong and stable mobile technology partner that has a talented development team is critical as advances in the market are moving at lightening speed and staying ahead of the curve is a critical competitive advantage."
Jacques Racine, CEO of Sherpa Solutions commented, "We are absolutely thrilled to have been chosen by Ascend. Ascend has worked with an impressive roster of clients for 29 years. It is an honor to be involved with them. We look forward to developing a fruitful partnership and to contributing to the ongoing success of Ascend and their clients."
About Ascend Integrated Media — Ascend Integrated Media LLC, and its operating brand Ascend Media, is a custom media company, established in 1982 in Overland Park, Kan. Ascend Integrated Media is uniquely positioned to work with companies to develop and produce brand-enhancing communications products. The company engages on behalf of the client to create and manage print and digital content associated with marketing, branding and social media initiatives. Ascend's suite of fully integrated products and services includes print and digital magazines, newspapers, newsletters, membership directories, product buyers' guides, exhibit guides and maps, hotel door-drop services, health care study guides, patient care information, event-related websites, smartphone and client-specific handheld device application development, as well as social media account management and targeted text and text couponing services.
About Sherpa Solutions — Sherpa Solutions was founded in 2009 by industry veteran of 22 years, Jacques Racine, and is a leading developer of mobile applications for the tradeshow and exhibition sector. Sherpa Solutions has proven its ability to develop meaningful applications with its ActivTouch app that was recently awarded the prestigious EIBTM Worldwide Technology Watch award in Barcelona, Spain, beating a record number of entrants. With a staff of 16, Sherpa is actively involved in more than 150 events in six countries.
###