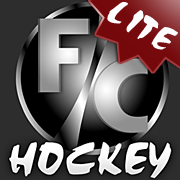 This is a game built with accessibility for everyone in mind, yet deep enough to engage even the most experienced gamers
Toronto, Ontario (PRWEB) April 07, 2011
Game Savvy Studios is thrilled to announce that after its release on March 28, 2011, FC Hockey Lite reached the #1 spot in the US App store in the Free Sports Games category, and also hit the #14 spot overall in Free Apps. In Canada, FC Hockey 1.1 was featured as a New & Noteworthy App, while both FC Hockey 1.1 and FC Hockey Lite have maintained 4.5/5 star ratings.
FC Hockey is just the first game to utilize the FC Game Engine – A brand new take on game mechanics that lets the user control the game with just one tap of the finger (or shake of the iDevice). This is a game built with accessibility for everyone in mind, yet deep enough to engage even the most experienced gamers.
The game features thirty international teams each made up of unique collections of "PlayerCards", each with ratings for both offensive and defensive skill. The instructions to play are so straightforward, by the time you finish reading the games tagline, "Pick a Card, Roll the Dice, Play Hockey!" you'll already know the basics and be ready to hit the ice. However, just because it's easy to play, doesn't mean it's easy to win.
This free download provides the perfect taste of this unique, feature-rich game to get you hooked. FC Hockey Lite can be found on the Apple App Store, or by going to http://www.gmsvy.com and clicking on "get it now".
About Game Savvy Studios
Game Savvy Studios (GMSVY) is headquartered in Toronto Canada. GMSVY publishes, and distributes interactive games worldwide for personal computers, wireless devices and the Internet, including the Apple iTunes Store. GMSVY's expertise is on creating dynamic, multiplayer games, which are appropriate for all age groups and gaming levels. As a company they focus on what gaming can do in the fields of education (edugaming) and product marketing (advergaming). For more information, visit http://www.gmsvy.com.
###