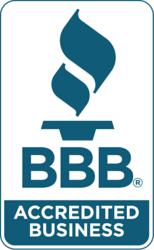 Chapel Hill, NC (Vocus/PRWEB) April 07, 2011
Chapel Hill-based American Support has been accredited by the Better Business Bureau serving Eastern North Carolina. The accreditation confirms that American Support is dedicated to promoting trust in the marketplace.
"We are proud to have met the high standards set by the BBB," says company President and CEO Matt Zemon. "We value our customers and employees, and they can be confident they are working with a company that maintains ethical business practices."
The BBB requires accredited companies to meet its "Standards of Trust," a comprehensive set of policies, best practices and procedures that ensure trustworthiness in the marketplace. The BBB accreditation process is intended to give consumers peace of mind that they are dealing with an honest organization that is accountable to its clients.
About American Support
American Support is a Chapel Hill, NC-based company whose mission is to help video, voice and data companies succeed by operating efficiently, consistently and with excellent customer service, making life better for its clients, employees, investors and families, while supporting its country.
American Support currently supports more tha 400 cable systems in 29 states.
In January 2008, American Support was named Preferred Billing and Customer Care Provider for the National Cable Television Cooperative (NCTC). American Support was formerly known as Element Customer Care, powered by CSG Systems. For more information, please visit: American Support.
From coast to coast, American Support's team provides three primary services for its customers:
American Subscriber Management: Powered by CSG Systems, American Subscriber Management provides software and services based solutions that help its clients increase revenue by better engaging, billing and transacting with their customers.
American Customer Service: US-based video, voice and data customer care handling all subscriber phone and email contacts with an emphasis on increasing ARPU and decreasing subscriber churn.
American Technical Support: US-based technical support and NOC services along with Sigma Systems Device Provisioning Manager, NetOmnia™ Fault and Performance Monitoring and a private label email solution.
About BBB serving Eastern North Carolina
The Better Business Bureau serving Eastern North Carolina is a 501(c)(6) not-for-profit corporation serving 33 counties in Eastern North Carolina. The organization is funded primarily by membership dues from more than 2,900 local businesses and professional firms. The BBB promotes integrity, consumer confidence and business ethics through business self-regulation in the local marketplace. Services provided by the BBB include reports on companies and charitable organizations, general monitoring of advertising in the marketplace, dispute resolution services and consumer/business education programs. All services are provided at no cost to the public, with the occasional exception of mediation and arbitration. Visit bbb.org.
###