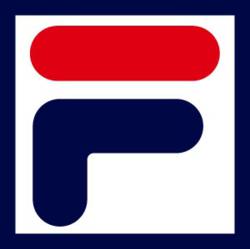 Sparks, MD (Vocus/PRWEB) April 07, 2011
Fila and Michael T. White, Inc. Events (MTW) announce the fourth annual All-American Prep basketball game which will take place on Saturday, April 16th in Carmichael Auditorium at the University of North Carolina at Chapel Hill. Twenty-two of the nation's top ranked prep players, who have already signed to some of the most influential collegiate basketball programs in the country for fall 2011, will play in what is considered the highlight game of this 12th annual Deep South Classic basketball tournament. Fila's strong commitment to youth basketball will be highlighted during the game with national Top 100 players wearing their new Performance DLS Slam basketball shoe and Fila uniforms. This is the first year that the All-American game will be played during the Deep South Classic which runs from April 15 – 17th.
The Deep South Classic will feature 320 highly competitive teams from the United States and Canada and brings together many of the nation's elite prep athletes during the only live recruiting period allowed by the NCAA. The 2011 event will include nine divisions: 17 National, 17 Signature, 17 Open, 16 National, 16 Signature, 15 National, 15 Open, 14 National, and 13 National. The event, hosted by University of North Carolina, Duke University and NC State University, provides college coaches an opportunity to scout up-and-coming players.
According to founder and event organizer Michael T. White, "The Fila All-American Game will add another national All-Star game to the prep schedule, which will showcase some of the top players in the country. We are pleased to have a partner like Fila with a rich history in performance basketball and look forward to continuing to develop marketing and social media initiatives to organically increase brand presence in youth basketball."
The All-Star team rosters will include twelve players who have been ranked among the top 50 players in the country by analyst Bret McCormick of the All-Star Girls Report (ASGR). Prep standouts Ka'lia Johnson, Sara Hammond and Reshanda Gray will be the highest ranked players on-court at tip-off. Hammond, a 6'2" power forward from Mount Vernon, Kentucky, will be continuing her basketball career at the University of Louisville. Gray, a 6'3" forward from Los Angeles, will be staying in her home state to play collegiate basketball with the California Golden Bears. Hammond and Gray have been honored as McDonald's All-Americans. According to ASGR rankings, Hammond is currently ranked 17th, while Gray is 26th. Future Duke Blue Devil Ka'lia Johnson, a 5'9" point guard from Chester, Virginia, is ranked 13th on the ASGR and will be the highest rated player in the All-American game.
The Fila All-American Game will feature many players who will play collegiate basketball at various ACC basketball programs. Natiece Ford, a 6'2" forward who has signed with Clemson, hails from nearby Holly Springs, North Carolina. Future UNC Tar Heels Danielle Butts, a 5'10" wing from Winterville, North Carolina and Brittany Roundtree, a 5'8" point guard from Jacksonville, Florida, will get an early preview of playing a high profile game on their future home court at Carmichael Auditorium.
Nineteen different universities will be represented at the Fila All-American Game. Two of the nation's top prep programs, Potters House Christian and Whitney Young High School, ranked 5th and 13th respectively by ESPN Rise will be represented by players Loliya Briggs and Kiana Johnson.
The East Team roster will include (height/hometown/college):
Alexandra Cohen (6'5"/Bayside,WI/Northwestern); Elem Ibiam (6'3"/Griffin, GA/South Carolina); Sara Hammond (6'2"/ Mount Vernon,KY/Louisville); Janitah Iamaleava (6'2"/Carson, CA/Oregon); Danielle Butts (5'10"/Winterville,NC/North Carolina); Loliya Briggs (5'11"/Jacksonville,FL/ Pittsburgh); Erika Johnson (6'1"/ Seattle, WA/California); Sydney Wallace (5'10"/Duluth, GA/Georgia Tech); Jasmine Jackson (5'11"/Old Bridge,NJ/Georgetown); Ka'lia Johnson (5'9"/Chester,VA/Duke); Kiana Johnson (5'6"/Chicago,IL/Michigan State).
The West Team roster will feature:
Ronisha Major (6'3"/Huntsville,TX/Texas); Sarah Imovbioh (6'2"/Charlottesville,VA/ Virginia); Reshanda Gray (6'3"/Los Angeles, CA/California); Dearica Hamby (6'3"/ Marietta,GA/Wake Forest); Natiece Ford (6'2"/Holly Springs,NC/Clemson); Hasina Muhammad (6'/Memphis, TN/Auburn); Asia Boyd (6'/Detroit, MI/Kansas); Madison Cable (6'/Pittsburgh, PA/Notre Dame); Chanise Jenkins (5'4"/Chicago, IL/DePaul); Megan Buckland (6'/High Point, NC/North Carolina); Brittany Roundtree (5'8"/Jacksonville, FL/ North Carolina). The tip off for the Fila All-American game is set for 10:30 p.m. on April 16th.
For further information, or to request press credentials for the event, please contact Ryan Polk, rpolk@fila.com, at Fila Basketball/Michael T. White Signature Events.
About Fila
2011 marks the centennial of the Fila brand which was established in Biella, Italy in 1911 by the Fila brothers. Fila is now a leading manufacturer of sport and leisure footwear and apparel distributed worldwide. The internationally respected company, having gained world class recognition in tennis apparel, has developed brand recognition by marketing high design and style content products that are endorsed by professional athletes from around the world.
http://www.michaeltwhite.com/
###