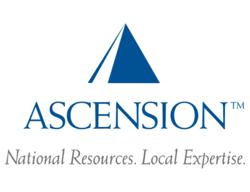 We share a commitment that brings informed advice and robust resources to our clients
Kansas City, MO (Vocus/PRWEB) April 07, 2011
Ascension Insurance, Inc. announces the acquisition of Walter L. Clark & Associates, Inc., headquartered in Fresno, Calif., effective March 31, 2011. Walter L. Clark & Associates, Inc., offers commercial insurance for a wide range of commercial businesses, with a specific emphasis in the agribusiness industry. The firm maintains offices in Fresno, Porterville and Visalia. The purchase is part of Ascension's strategy to build a national platform of risk management, insurance and employee benefits firms featuring specialized market expertise. Ascension is headquartered in Kansas City, MO., and has 35 offices throughout the U.S.
Ascension's President and CEO Leonard P. Kline, Jr., commented, "We are very pleased that Steve Lindstrom and his team at Walter L. Clark will be joining Ascension. We share a commitment that brings informed advice and robust resources to our clients. We look forward to assisting agribusinesses in California and throughout the region to expand their business options, provide value added services, lower their risk and support their employees."
Steve Lindstrom, President of Walter L. Clark & Associates, Inc., commented, "We are looking forward to the new opportunities that our shared expertise can bring to agribusinesses throughout the West. Joining Ascension allows us to preserve the highly responsive and the consultative relationships our clients expect, while expanding our portfolio of new products, carrier relationships and specialized solutions."
Walter L. Clark & Associates, Inc., was founded in 1959. In addition to risk management and property and casualty solutions designed specifically for the agribusiness sector, the firm offers particular expertise in Workers Compensation as well as comprehensive employee benefits programs.
About Ascension Insurance, Inc.
Based in Kansas City, Mo., Ascension Insurance, Inc. is led by President and CEO Leonard P. Kline, Jr. Ascension is ranked within the Top 30 largest agencies by revenue size, with over 450 employees and 35 locations nationwide. Ascension's corporate mission is to create a premier insurance agency that offers superior risk management and benefits consulting services while providing a rewarding professional environment that preserves the expertise and culture that makes each operational center successful. Ascension is a privately held corporation. Together with its private equity partners, Parthenon Capital and Century Capital Management, Ascension Insurance Inc. expects to grow to $200 million in revenue over the next five years. To learn more, visit http://www.ascensionins.com
###