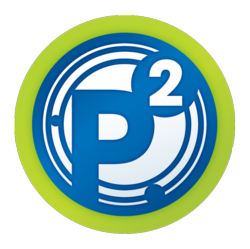 we've based our reputation on engineering high quality, energy-efficient lighting
Yorba Linda, Calif (Vocus/PRWEB) April 07, 2011
Keeping at the forefront of the latest lighting-industry standards, Precision-Paragon P2 announced today that three of its lighting professionals have become among the first in the nation to obtain a new, high level of lighting system sustainability certification.
Two of the employees were among only six in the nation to reach the new high-level certification offered by the interNational Association of Lighting Management Companies (NALMCO). P2 was the only company to have two representatives certified.
"For years we've based our reputation on engineering high quality, energy-efficient lighting, so it's only fitting that we stay ahead of the curve by embracing NALMCO's latest certification," said Joe Martin, P2 Vice President and General Manager.
P2's National Marketing Director Lou Preston and National Hub Services Director Mark Bryan took the test to become Certified Sustainable Lighting Consultants in October at the NALMCO Annual Convention and Trade Show. The results were just released.
The third employee, P2 Eastern Regional Sales Manager Justin Gonzalez, passed his certification exam in early April.
The certification requires that a lighting professional has expertise in developing and maintaining lighting systems that use long-lived, energy-efficient products - demonstrating sustainability in every aspect of their performance.
The sustainability certification is only available to lighting professionals who have already obtained NALMCO's advanced Certified Lighting Management Consultant certification.
NALMCO, which has a long history of establishing standards in the lighting management industry, developed the certification to specifically address sustainability in the field of lighting management.
Preston, Bryan and Gonzalez earned the certification by taking an exam that tests 10 areas, including topics such as materials, recycling, transportation, light pollution, manufacturing and other environmental impacts.
About Precision-Paragon P2: For nearly 20 years, P2 has made high-quality, indoor-and-outdoor light fixtures for just about any setting—including retail, commercial and industrial spaces. P2's energy-efficient lighting drastically cuts energy consumption, creating big cost savings and significant environmental benefits. Over the last two decades, P2 has earned a reputation for going the extra distance in customer service by producing high quality, American-made products. P2 products are manufactured in Gainesville, Fla., Hudson, Wis., and at the company's headquarters in Yorba Linda, Calif.
Web site: http://www.p-2.com
###