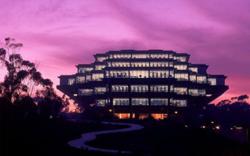 "According to last year's participants, this was the best Adobe Flash Camp that has happened in the world!"
(PRWEB) April 07, 2011
This weekend, April 8 & 9, 2011 one of the biggest events in the world around the Adobe Flash Platform, Flash Camp Brazil, will take place in Maceió-Brazil. While this event is sold out the keynote speakers will be available to everyone, for FREE live streaming via the web. http://events.actioncreations.com/flashcampbrasil/english/
The event is organized by the American company, Action Creations, and is promoted by Adobe Systems (U.S. and Brazil). Sponsors include: Influxis, Action Creations, ActiveDen and UC San Diego Extension Digital Arts Center.
This event will show the technological innovations around the Flash Platform (Flash / Flex / Air), Design, Management, Social Media and 3D. Besides the Brazilians, the event will bring professionals and students from England, Mexico, Argentina, Russia, Peru and the United States.
Watch the promotional video of the event here: http://www.youtube.com/flashcampbrasil#p/u/3/Y-EqlnpSHCs
Want to learn more about Adobe Flash? Check out the classes online and onsite taught by the organizer of the event and one of the keynote speakers, Demian Borba. http://extension.ucsd.edu/digitalarts . Summer class offerings will go live on: April 22, 2011.
###