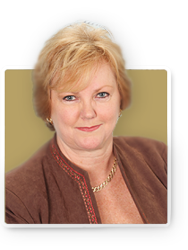 At the law office of D. Gayle Loftis, the philosophy is simple: "Justice is the bottom line."
New Jersey (Vocus/PRWEB) April 12, 2011
The New Jersey law firm of D. Gayle Loftis recently launched their website, providing a valuable online legal resource to current and potential clients.
The site offers helpful information to remove some of the fear and uncertainty from the legal process, including basic information on New Jersey civil rights, human rights and Free Speech laws.
"The law office of D. Gayle Loftis represents clients who believe that they have been the victims of police misconduct, sexual harassment, and discrimination—age, disability and illness, national origin, sex, race, and religion—in employment, public accommodation, education, or housing under federal or state law. "
Website visitors learn how the experienced Civil Rights attorney at D. Gayle Loftis can assist them with their legal issue. The firm has developed a reputation for maintaining high ethical standards while aggressively representing clients throughout New Jersey in civil rights legal matters.
This New Jersey Human Rights law firm exists for one purpose: To protect those who cannot protect themselves against individuals and businesses who are more financially solvent and economically powerful. Attorneys at law firm of D. Gayle Loftis offers legal counsel primarily in the following areas:

Civil Rights
Human Rights
Free Speech
Personal Injury
Workers Compensation
At the New Jersey law office of D. Gayle Loftis, the philosophy is simple: "Justice is the bottom line." The attorney and staff are knowledgeable and experienced, powerful and aggressive defenders of the rights of those whose civil rights or personal freedoms have been violated.
New Jersey Law Attorney D.Gayle Loftis has more than 31 years of experience. For more information about the firm, please visit our website or call 201-289-8904.
###