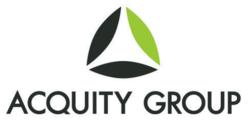 Chicago, IL (Vocus/PRWEB) April 08, 2011
Acquity Group, a world-leading multi-channel commerce and digital marketing company, announced today that Associate Creative Director Shanon Marks will speak at the ad:tech 2011 on April 11-13 at the Moscone Center in San Francisco.
Dedicated to serving the best and the brightest in digital marketing, ad:tech San Francisco attracts the leading entrepreneurial and innovative marketers in the industry for three days of networking opportunities and expert presentations on hot topics in social media, mobile, viral, cross-channel, application-based and geo-location marketing.
Marks is co-presenting with Elizabeth Schreier, Director of Web Engagement at Allstate, during an April 12 session titled, "Marketing to Teens and Tweens: Extending Brand Reach in a Fragmented World." Today's empowered, dynamic Gen Y audience creates unique challenges to marketers who grew up in a less technologically-charged atmosphere. The session will tackle these challenges by providing insight into the psychology of teens and tweens, focusing on how marketers can better appeal to this niche audience.
Marks recently led the creative development and re-launch of Allstate's Teen Driver website – a 2010 Ad Age Media Vanguard winner. During the session, he will discuss how companies, such as Allstate, are successfully creating connections with today's most demanding generation.
Register for the conference to learn more about digital marketing strategies and industry best practices. The "Teens and Tweens" session will be held on Tuesday, April 12 from 4-5 p.m.
About Acquity Group:
Acquity Group is the world's leading multi-channel commerce and digital marketing company, creating award-winning digital experiences for global brands. Our multi-disciplinary approach brings together strategy, design, and technology to create brand-unique experiences that build unbreakable customer relationships. Acquity Group is headquartered in Chicago, with offices across the U.S. To define a unique perspective for your business, contact Acquity Group at http://www.acquitygroup.com.
About Allstate:
The Allstate Corporation is the nation's largest publicly held personal lines insurer. Widely known through the "You're In Good Hands With Allstate®" slogan, Allstate is reinventing protection and retirement to help nearly 16 million households insure what they have today and better prepare for tomorrow. Consumers access Allstate insurance products (auto, home, life and retirement) and services through Allstate agencies, independent agencies, and Allstate exclusive financial representatives in the U.S. and Canada, as well as via http://www.allstate.com and 1-800 Allstate®.
# # #