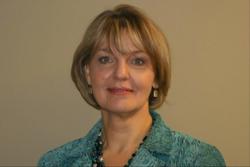 "Any technology is only as good as the business strategy behind it," notes Dedrick.
Minneapolis, Minnesota (PRWEB) April 13, 2011
Performark President Mary Dedrick has been selected as one of the "20 Women to Watch in Sales Lead Management for 2011" by the Sales Lead Management Association (SLMA). Mary Dedrick has been a visionary business leader for nearly 30 years and has been recognized for two consecutive years beginning in 2009 as "one of the 50 most influential people in sales lead management" by SLMA. She has a proven track record of architecting and deploying innovative, results-oriented, practical solutions to a range of business- and systems-related challenges. Mary's keen ability to marry process and technology has been instrumental in driving Performark's highly successful marketing automation outsourcing solutions.
What sets Performark apart from many competitors under Mary's leadership is its unique integration of people, process and discipline, resulting in sales and marketing alignment based on buyer-centered and management processes. At the heart of Performark's approach is a firm commitment to data integrity, which Mary believes is a company's greatest asset – regardless of the platform on which it operates – as well as sound business strategy.
"Any technology is only as good as the business strategy behind it," she explains. "We are committed to providing full-service turnkey marketing automation services, including robust sales leads, to small and medium companies that want to do big things."
Most recently, Mary was named president of Performark after joining the company eight years ago as chief information officer. She also served as Performark's chief operating officer for the three years prior to being named president. Mary oversees all aspects of operations, strategy and product development at Performark.
SLMA members were invited to nominate women leaders in the field of sales lead management. From those nominated, 20 professionals were selected based on their contributions to a combination of marketing, sales and sales lead management efforts. Additional qualifications also were considered, including board positions, book and article authorships, and professional presentations on behalf of the subject of sales lead management and marketing ROI.
# # #