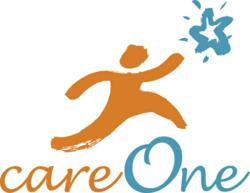 Deciding in advance how you are going to deal with a situation, like the temporary loss of pay, can reduce the stress and worries that come with that loss.
Columbia, MD (Vocus/PRWEB) April 08, 2011
As federal offices prepare for what could be the first government shutdown in nearly 15 years, affected families need to quickly prepare a plan to deal with the lost income, advises Mike Croxson, president of CareOne Services, Inc.
"One of the key things in dealing with personal finances is to have a plan," Croxson said. "You can always amend that plan when your situation changes, but you need to have a plan. Deciding in advance how you are going to deal with a situation, like the temporary loss of pay, can reduce the stress and worries that come with that loss."
Among Croxson's top recommendations are:

Adjust your spending – Any family facing the loss of income should immediately re-evaluate their budget and see which expenses can be trimmed, even if it's just temporarily. That may mean fewer meals out, scaling back telephone or cable packages, or postponing some purchases, but it's important to proactively cut expenses wherever possible.
File for unemployment – Government workers who are furloughed will be eligible for unemployment compensation. While it won't cover the entire lost income, it will help to pay for some expenses.
Look for ways to supplement your income – Whether it's picking up freelance work, holding a garage sale or selling items on eBay, there are some easy things that individuals can do to bring in a little extra money to help get through the tight times.
Reach out – Families should immediately contact their mortgage company or landlord, utility companies and creditors to explain their financial situation – before they get behind on their bills. Many companies are willing to postpone or reduce payments temporarily for such hardships.
Avoid using credit cards as much as possible – While it's tempting to use credit cards to help bridge the gap, especially short-term, families risk building up debt that they will have difficulty paying off, even once their income is restored. And if credit card payments are missed, it can lead to higher interest rates and even higher payments.
"While government employees are getting a lot of attention right now, it's important to remember that each year thousands of families face the loss of income, whether that's due to job loss, illness or a variety of other circumstances," Croxson said. "The key to getting through these situations with a minimal amount of financial impact is to enter the situation with a plan in place and proactively adjust the plan as needed."
Federal employees won't be the only ones financially impacted by a government shutdown. The Internal Revenue Service has said it will stop issuing tax refund checks and processing new paper returns if the government shuts down – a move that could delay refunds for thousands of families. (Those who filed electronically will still receive their refunds.) Most government contracts will also be suspended during a shutdown, meaning thousands of businesses and their workers may also feel a financial strain.
"Potentially millions of Americans will be impacted financially in some way by a government shutdown," Croxson said. "I strongly encourage everyone to use this time to re-evaluate their financial situations and make adjustments as needed. And if people need help and support, whether that's the need to talk to someone, or more formal assistance, I hope they will seek that support."
If a budget extension is not approved by midnight tonight, all non-essential government functions will cease until a budget agreement can be reached. An estimated 800,000 federal employees would be furloughed and while employees who have been deemed essential will continue to work during the shutdown, most would not be paid until after a new budget has been approved.
About CareOne
CareOne Services, Inc. is a debt relief company formed in 2002 to provide consumers with multiple solutions to complex money issues. CareOne takes a holistic approach to assisting customers in debt and reviews each situation to create achievable financial solutions. CareOne's services include credit counseling, debt management, debt settlement, as well as free referrals to bankruptcy attorneys if that is in the best interest of the consumer.
CareOne also provides the CareOne Community, a free online resource for consumers that includes educational tools, blogs and forums where more than a million people share their experiences and receive support from others in similar situations.
Headquartered in Columbia, Md., CareOne has helped more than 2 million people. In 2010, it provided consumers with the tools and assistance to pay down more than $385 million in debt. CareOne provides services in 41 states. For more information, call 1-800-373-3225 or visit CareOneCredit.com.
For The Media
For more information on CareOne Services Inc. and the debt relief industry, visit http://www.careonedebtinsights.com or call (336) 505-9312.
###