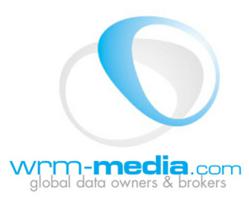 London, UK (Vocus/PRWEB) April 12, 2011
US news website, the International Business Times recently listed WRM-Media as a top email marketing firm for 2011. With a successful year in the UK in 2010 and the smashing of targets in their Australian office in the Q1 of 2011; WRM-Media have got a lot to shout about.
WRM-Media started out in 2007 as the natural progression of worldwide friend-finder service Who-Remembers-Me.com. This site originally generated revenue through membership fees but the advent of other successful, free social media sites meant that in order to continue, membership had to be offered for free. An alternative source of revenue generation was therefore needed and WRM-Media was born.
Upon registration, Who-Remembers-Me.com stipulated that members must agree to receive email marketing content in return for free membership. This method of permission based email data collection quickly gathered speed, rocketing to its current record number of 35 million members. This transformed the business model from focusing on the original site, to working on developing the media sales arm, WRM-Media Ltd.
Since 2007, WRM-Media has quadrupled their staff and doubled turnover year on year. With an initial office in Wakefield, UK, they now have sales offices in London and Sydney, Australia. WRM also have an impressive client base across different sectors such as Vodafone, Tesco and Domino's to name a few.
Their impressive international email database enables them to send campaigns to over 200 countries and the accuracy of their data is almost unrivalled thanks to the original site, which requires accurate data to reconnect individuals.
With development in Australia well ahead of schedule and plans to recruit five more members of staff internationally in the coming months, The International Business Times' list of top email marketing firms could prove to be right on the money.
To connect with WRM-Media visit them on Twitter, Facebook or Linkedin.
###