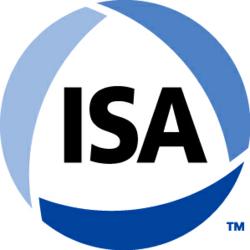 Research Triangle Park, NC (Vocus/PRWEB) April 08, 2011
The International Society of Automation (ISA) announced today that leading industry experts, Charlie Cutler, Béla Lipták, Greg McMillan, Russ Rhinehart and Terry Tolliver will lead a 90–minute General Session entitled, "The Present and Future of Automation Worldwide" on 19 October 2011 at ISA Automation Week 2011: Technology and Solutions Event.
ISA Automation Week 2011 will take place at the Arthur R. Outlaw Convention Center in Mobile, Alabama, USA on 17-20 October 2011. The General Session expert participants will share their knowledge that is essential for advancing the use of process automation and optimization. Attendees will gain insights on the best existing practices and new possibilities for the use of process automation and optimization for improving individual unit operation performance and overall manufacturing efficiency and capacity.
The following key talks will be covered in the General Session:

How advanced PID (Proportional, Integral, Derivative) features can improve process efficiency and profitability and increase flexibility, maintainability and operability for sustainable manufacturing
What knowledge is essential for advancing the use of process automation and optimization
Opportunities for the process control community to establish ties in Saudi Arabia and potentially position the US as a resource for help and guidance in Saudi Arabia's control applications
How automation professionals will play a critical role in developing the technology of the future
Examples of how process design affects the achievable performance of reactor temperature control, pH control and distillation column control
Attendees will have the opportunity to ask the General Session experts questions and exchange ideas to spark innovative solutions.
ISA Automation Week is a technical conference that includes three full days of sessions, including poster sessions; a dedicated Technician Day; solutions theaters on the exhibit floor offering standards briefings, author briefings and supplier presentations; networking and social events; and a 75,000-square-foot exhibit floor. Current ISA Automation Week Partners include ARC Advisory Group, Mitsubishi Electric and Schneider Electric. Fluke is ISA's Test and Measurement Strategic Partner, and GE Energy, Honeywell and OSIsoft are ISA's Corporate Partners. For more information about ISA's Corporate Partnerships Program, please visit isa.org/partners.
Visit http://www.isaautomationweek.org or call +1 919-549-8411 for more information.
About the Experts:
Charlie Cutler
Béla Lipták
Greg McMillan
Russ Rhinehart
Terry Tolliver
About ISA
Founded in 1945, the International Society of Automation is a leading, global, nonprofit organization that is setting the standard for automation by helping over 30,000 worldwide members and other professionals solve difficult technical problems, while enhancing their leadership and personal career capabilities. Based in Research Triangle Park, North Carolina, ISA develops standards, certifies industry professionals, provides education and training, publishes books and technical articles, and hosts conferences and exhibitions for automation professionals. ISA is the founding sponsor of the Automation Federation.
###