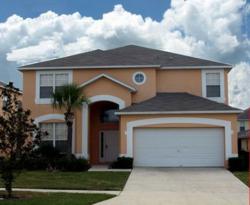 It's quite evident that a growing number of vacation travelers are moving to home rentals to replace the typical tiny hotel room
Denver, CO (Vocus/PRWEB) April 12, 2011
Gondola Resorts, Inc. today officially added a group of new vacation homes for rent in the Orlando, Florida area that intends to serve thousands of travelers looking for alternatives to the small and confined hotel rooms in the area.
"We see the movement of people requesting more alternatives to the typical 250 square foot hotel room. The 100 rental properties we represent in Orlando truly give consumers a terrific alternative. So, it's important to us that we continue to expand our offerings and features that provide for enhanced vacations for families," said Gino Malara, Founder and Executive Director, Gondola Resorts. Gondola Resorts' new nationwide partnerships are based on property management companies desiring increased bookings at the most efficient and lowest overall investment cost. Gondola Resorts effectively provides this unique and cost effective solution with no investment or risk.
The Denver based company has launched a total of 350 rental property locations in Colorado and Florida since July 2009, including 3 to 7 bedroom homes in Emerald Island, Glenbrook, Indian Creek and 31 other Orlando communities. 90% of the vacation rentals are less than 10 minutes to Disney World, 15 minutes to Sea World and 20 minutes to Universal Studios . The home rentals intend to service the growing population that demands more conveniences, along with providing strategies to help families save money. Strategies to minimize overall expenses include gourmet kitchens that reduce the need for eating-out, and providing in-home entertainment options such as billiards and foos ball tables.
Consistently ranked as one of the top family destinations in the world, Orlando's number of attractions and extensive offering of family activities make it an ideal location. The new vacation rental location will be Gondola Resorts' latest addition to what has only been known as a mountain-town rental company. Vacation rental condos and homes near Sea World and Universal studios include Vista Cay, Windsor Hills and Viz Cay.
A deeper analysis of hotels vs. vacation rental homes in the Orlando area offer a better insight into cost savings. Nightly rates for a normal 250 square foot hotel room at The Grand Floridian, located on the Disney World resort property, rents for $450 per night. In comparison, a 7 bedroom home in Emerald Island 5-minutes outside the Disney gates, with a private swimming pool, rents for $305 per night according to Gondola Resorts' internet research conducted on April 7, 2011.
"It's quite evident that a growing number of vacation travelers are moving to home rentals to replace the typical tiny hotel room," says Malara. "We continuously compare the benefits in our market research and 99% of the time a vacation rental home or condo wins out. We also promote our corporate slogan that summarizes all the benefits of a vacation rental - Find what brings you joy and go there'".
These "home-away-from-homes" are improved by the addition of an easy to navigate website that can easily add agility and is intended to make the vacation planning process less hectic. Additionally, Gondola Resorts' new "Compare Prices" utility saves chosen vacation rentals so an individual has the ability to quickly and easily compare 3 or less lodging options. This function gives consumers the chance to evaluate features and benefits of each rental property in order to optimize the selection process.
Gondola Resorts plans to add property locations to the recently-launched Orlando market which will expand offerings to resort locations in Destin, Fort Meyer's, Daytona Beach and Clearwater, Florida. Operations will be managed out of the company's Denver office with local partnerships in each market.
To find more information on future destinations or partnership opportunities, visit http://www.gondolaresorts.com or send an e-mail to info@gondolaresorts.com.
About Gondola Resorts
Gondola Resorts, Inc. provides vacation rental homes, condos and villas delivering on the promise of helping vacation travelers discover the alternative to small and confined hotel rooms. Gondola Resorts is one of the leading regional lodging providers, offering rentals in some of the most spectacular resort locations in Colorado and Florida. Gondola Resorts is based in Denver, Colorado with partnership operations in Breckenridge, Copper Mountain, Keystone, Orlando, Steamboat Springs, Summit County and Telluride.
###