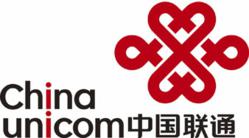 Los Angeles, CA (PRWEB) April 10, 2011
China Unicom Americas, a wholly owned subsidiary of China Unicom (Hong Kong), today announced the opening of a new sophisticated data center in Los Angeles.
The new data center, located at One Wilshire Blvd. in downtown Los Angeles, is the first international data center that China Unicom Americas has implemented in the United States. In addition to having direct connections to the China Unicom PoP within the same building, the new data center is expected to meet the increasing demand for co-location and Internet access from Service Providers and Carriers.
This announcement complements China Unicom's increasing international network capabilities and recent inauguration of PoP's in Stockholm and Paris to further augment China Unicom's global footprint. The One Wilshire Blvd. location was selected because it is widely recognized as the premier communication hub of the Pacific Rim and branded internationally as the single most important point of connectivity in the Western US.
"We have experienced growing demand from international media outlets and Service Providers to grow their business in the US. The China Unicom Americas co-location platform is a perfect enabler for organizations to exploit China Unicom's vast international resources and global footprint to expand their business and be successful. We also fully intend to embrace the Cloud Computing era and this new data center sets the foundation for our continued growth" said Mr. Wu Yitao, President of China Unicom Americas.
About China Unicom Americas
China Unicom Americas is a wholly owned subsidiary of China Unicom (Hong Kong). China Unicom Americas provides a variety of international data networking, voice, IP and value added solutions to China, the wider Asia Pacific region and to the Americas and Europe.
About China Unicom Group
China Unicom (HongKong) is a leading telecommunications service provider in China with a comprehensive portfolio of wired and wireless communications solutions to individual and enterprise clients. China Unicom (HongKong) has ever-increasing global operations and its network boasts direct connections with more than 100 countries worldwide. Some of the cable systems of which China Unicom (HongKong) owns capacity are: Trans-Pacific Express (TPE), China-Japan, China-Korea, FLAG, C2C, China-US, Asia-European, APCN2, Japan-US, PC-1, TPC-5, SAFE, TEA, EAC, China-Vietnam and 13 other international cable systems..
For further information on China Unicom, please visit us on the Web at http://www.unicomamericas.com or contact americas-cs(at)chinaunicom(dot)cn.
International Networking Solutions To China – From China and – In China.
# # #