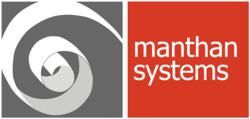 Manthan's ARC solutions provides out of the box comprehensive capabilities across all business processes and roles within a retail organization, and now with our Supplier Portal, it takes retailer – supplier collaboration to the next level
Chicago, IL (PRWEB) April 12, 2011
At the event, Manthan will discuss and showcase the advanced retail analytics, data mining and optimization capabilities of ARC, the most comprehensive performance management suite available to retailers in the market today. Additionally Manthan executives will also host a discussion on Customer Analytics for All-Channel Commerce.
"Manthan's ARC solutions provides out of the box comprehensive capabilities across all business processes and roles within a retail organization, and now with our Supplier Portal, it takes retailer – supplier collaboration to the next level" says Peter Charness, President Manthan America's. "The event will provide an opportunity for the attendees to learn, how more than 60 retailers across the world are harnessing the powerful capabilities of ARC to make insightful decisions and realize significant benefits."
The 5th annual RIS Retail Technology Conference is the perfect learning and networking event for retail executives who want to hit the ground running as the economy breaks out and heads into recovery.
About Manthan Systems
Manthan Systems produces cutting edge analytic solutions for global retailers Manthan's breakthrough solutions, under the brand name ARC, transform the way retailers use analytics driven decision making for strategic advantage. The ARC product portfolio spans the entire spectrum of retail decision making with role-based, pre-built applications, and includes products for merchandising analytics, financial analytics, customer centric analytics, supplier portal & analytics. These award winning products provide a significant edge to an organization's analytical capability and maturity, and are proven to deliver unmatched business benefits in a remarkably short timeframe. Manthan's experience spans a wide range of retail segments and formats, having transformed decision making for some of the biggest names in retail across the globe. For more information, visit http://www.manthansystems.com
###