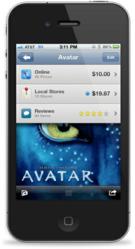 The newly released usage data presents a clearer picture of the market penetration that ShopSavvy has been able to achieve.
Dallas, Texas (Vocus/PRWEB) April 11, 2011
ShopSavvy, the leading mobile shopping assistant, announced today that nearly 12 percent of the 69.5 million smartphone owners in the United States are current unique users of ShopSavvy.
ShopSavvy today released usage data including total downloads, total updates and current unique users. The company reported:

16,000,000 downloads/installs. This is the total number of times ShopSavvy has been downloaded from the app markets of Apple, Android, Amazon and Windows Phone 7, as well as from independent markets or directly from the APK application file. This number does not include pre-loads or app bundles. It also does not include update downloads.
64,000,000 updates. This is the number of times that ShopSavvy users have downloaded updates to the most recent version of the app.
8,000,000 current unique users. This is the number of people who have used the app and currently have it on their phones. The current unique user number is lower than the download number for a variety of reasons. The biggest single factor is that when Android users do factory resets on their phones and then download the app, it registers as a new install. The current user number also does not include individuals who have downloaded the app but not used it, or who do not currently have the app on their phones.
"Usage numbers can be confusing. They are difficult to track in some cases, and different app makers define their terms differently. Many, for example, cite total downloads as their user number, when this number invariably includes duplicate users, as well as individuals who have downloaded the app but haven't used it," said Alexander Muse, ShopSavvy co-founder and CEO. "We decided to release more detailed usage data, together with our definition of terms, to present a clearer picture of the market penetration we've been able to achieve."
ShopSavvy intends to update user statistics each quarter, Muse said.
69.5 million people in the United States owned smartphones during the three months ending in February 2011, according to comScore MobiLens.
About ShopSavvy
ShopSavvy is the leading mobile shopping assistant, with 16 million downloads and 8 million active users. ShopSavvy empowers smartphone users to quickly and seamlessly locate, research and buy products at the point of sale. When users scan a barcode or input a product name, they discover where the item is sold locally and online, where it's in stock and at what price. ShopSavvy aggregates product data, deals, ratings and reviews from retailers, partners and its own users to provide the most comprehensive source of information and advice for mobile shoppers anywhere. For advertisers, ShopSavvy delivers "hyper-relevant" deals, promotions, warranty offers, and other UPC/GPS-targeted content to consumers. For more information, visit http://shopsavvy.mobi.
# # #