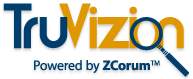 Were very impressed with TruVizion. It will provide us additional diagnostic capabilities and features that will make the deployment of our technicians in the field more efficient.
Alpharetta, GA (Vocus/PRWEB) April 11, 2011
ZCorum and WEHCO Video announced today at the American Cable Association's 18th Annual Summit that the companies have signed a long-term agreement for managed broadband services and support. Under the new agreement, ZCorum will provide WEHCO with hosted email services, data and VoIP provisioning, network monitoring and diagnostics, and 24 x 7 support for WEHCO's broadband subscribers. WEHCO and ZCorum will be migrating the services over the next several weeks from Integrated Broadband Services (IBBS), WEHCO's current service provider.
According to Paul Morbeck, WEHCO's Executive Vice President and COO, his company, which operates cable systems in four states, spent a great deal of time looking at its options before making the choice to move to ZCorum. "This has been a carefully thought out decision for us. We've known about ZCorum for some time, and knew they had a great track record. Now that we've been through our due-diligence process, and gotten to know a lot of the people we'll be working with there, we're even more confident that this will be a winning relationship." Arthur Skinner, Vice President of Sales and Business Development at ZCorum, concurred. "I've really enjoyed working with Paul and his team. It's obvious that they believe in developing strong partnerships with their vendors, which fits perfectly with our corporate culture and philosophy."
In addition to wholesale broadband services and support, under the agreement WEHCO will also gain access to TruVizion, an application developed by ZCorum for diagnosing and troubleshooting cable modem and plant issues. "Were very impressed with TruVizion", said Morbeck. "It will provide us additional diagnostic capabilities and features that will make the deployment of our technicians in the field more efficient."
According to Skinner, TruVizion was developed with operational efficiency in mind. "We've included features that make it much easier for an operator to determine whether an issue is limited to the customer premise, or is something more widespread in the cable plant. For example, with a single click, you can see a chart with the key RF statistics for a customer's modem as they compare to other nearby modems—with the ability to compare readings as they stream in live, or up to 90 days of historical readings."
Julie Compann, ZCorum's President and Chief Operating Officer, was also glad to see the two companies finally come together. "I've had the pleasure to meet with WEHCO Video several times over the years, and have always been impressed with their operation and staff. I'm very pleased that we'll now have the opportunity to provide broadband services and support for WEHCO and their subscribers."
About ZCorum
ZCorum provides broadband Internet and communication solutions to telcos, cable companies, utilities, and municipalities, assisting in all facets of broadband implementation, integration, engineering and consulting, network monitoring and diagnostics. ZCorum also offers wholesale, private-labeled Internet services, including data and VoIP provisioning, email, Web hosting, and 24x7 support for end-users, enabling service providers to compete effectively in their local rural and suburban markets. ZCorum is headquartered in Alpharetta, GA. For more information, please visit http://www.ZCorum.com.
About WEHCO Video
WEHCO Video, Inc. is a cable television provider with operations in four southern states: Arkansas, Texas, Oklahoma, and Mississippi. WEHCO offers residential and commercial products over its broadband cable systems and provides service to approximately 75,000 customers who subscribe to one or more of its video, high-speed data and voice services, representing approximately 145,000 RGUs. The company markets its services separately and as bundled packages of multiple services and features, and through a third-party it provides advertising services to a variety of clients.
# # #