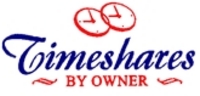 Orlando, FL (Vocus/PRWEB) April 12, 2011
Timeshares By Owner ("TSBO"), the leading for sale for rent timeshare advertising company in the nation, announces record rental offers transmitted in the month of March 2011. Rental offers to its timeshare owner clients were almost $1.9 million in that month alone. The highest rental offer for a timeshare week was $5,000.
TSBO's platform is designed to obtain the maximum number and dollar amount of rental offers to its clients. Detailed, time consuming property searches are not required for vacationers to rent from its clients. TSBO also offers our timeshare concierge service™ which makes finding the right timeshare quick and easy for people who may need some extra help finding the location and property that will best fit their needs. We believe that the easier it is to rent a timeshare, the more offers will be made, and its this customer first attitude is what separates TSBO from its competition.
TSBO has the broadest selection of timeshares in the hottest vacation destinations from New York City, to Orlando, Las Vegas and Hawaii. For value seeking travelers, TSBO has a hot deals section where bargain vacations can be found. Unlike other timeshare resale companies, TSBO never charges a brokerage fee to its clients.
ABOUT TIMESHARES BY OWNER
Timeshares By Owner® is the leading for rent and for sale by owner timeshare service for timeshare owners in the nation. We have been in business for over 13 years and are dedicated to helping timeshare owners sell or rent their timeshare, and to helping others find the perfect timeshare to rent. We can be reached at http://www.timesharesbyowner.com, info(at)timesharesbyowner(dot)com, and toll free at 888-707-8463
###