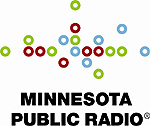 The Local Current music stream is another way we can share the music and culture of Minnesota with the world
St. Paul, MN (Vocus/PRWEB) April 11, 2011
89.3 The Current announced today that on April 14 it will launch Local Current, a music stream dedicated entirely to local music available 24 hours a day. Local Current will highlight the incredible music made in and around our region and will feature a mix of the legendary artists that helped put Minnesota on the musical map, as well as up and coming artists that are furthering our state's reputation as a hot bed of talent.
"The Local Current music stream is another way we can share the music and culture of Minnesota with the world," says program director Jim McGuinn. "We are excited to offer the best local music 24/7."
The Local Current music stream is made possible in part by the Minnesota Legacy Amendment's Arts and Cultural Heritage Fund
Beginning April 14, listeners can tune in to the Local Current music stream at http://thecurrent.org/local.
Local Current – A stream of Minnesota music from 89.3 The Current.
More about 89.3 The Current
Since 2005, The Current has been bringing listeners the best authentic new music alongside the music that inspired it, from local to legendary, indie to influential, new to nostalgic.
The Current is proud to be part of the Minnesota music community. In 2010, The Current played over 450 local artists more than 11,000 times on the air. Its weekly program "The Local Show" is a dedicated space for local musicians to be heard. Its hosts--Mary Lucia, Mark Wheat, Steve Seel, Jill Riley, Barb Abney, Bill DeVille and David Campbell and more--have become synonymous with the sound of Minnesota music.
The Current is a non-commercial, member-supported radio station. To learn more, visit http://thecurrent.org.
###