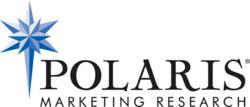 "This is a great opportunity for marketers to learn about branding. Because we do this in a workshop setting, it is a very hands-on approach and attendees really get to work with and develop their own brands using concepts presented in the course."
Atlanta, GA (Vocus/PRWEB) April 13, 2011
Polaris Marketing Research presents its slate of upcoming workshops and webinars.
On April 6, 2011, Debra Semans, Senior Vice President of Polaris Marketing Research, presented a workshop at the American Marketing Association (AMA) Marketing Managment Converence in Chicago Il. entitled "Online Research: Tips, Tools and Techniques." Some of the topics covered by Debra will be presented in our next webinar, "Don't Try DIY Online Surveys Until You Attend This Free Webinar!"
Additionally, Debra will be presenting the "Branding Boot Camp" workshop for the Houston, TX Chapter of the AMA on April 14th and 15th, 2011. This workshop will be presented at the Marriott Courtyard Galleria and is targeted to marketers who want to understand for the first time, or get a refresher course, on the basics of branding.
Branding Boot Camp: Tools for Building Brands will teach you how to effectively leverage your brand strengths to establish a competitive differenciation and customer loyalty regardless of your industry, product or service.
The AMA Branding Boot Camp is a new professional development opportunity that will give you the understanding and tools to enhance your brand's strength.
Polaris Marketing Research Inc. also announced that it has added a new webinar to presented on Thursday, April 21, 2011 at 1:00 EDT. The title of the webinar is "Don't Try DIY Online Surveys Until You Attend this Free Webinar!"
In today's economy, businesses are looking for ways to trim marketing costs. One area that undeservedly, but historically, gets trimmed is the marketing research budget. So marketing and sales professionals, customer service managers, research end users and anyone else who wants to know more about conducting survey research the right way, should consider attending this webinar.
The topics to be covered include:

What You Need to Get Started
DIY Pros and Cons
Evaluating Online Survey Software
Basics of Questionnaire Design
Common Pitfalls
The Research Process
Finding the Right Respondents
Not Sure You Should DIY?
Resources
The webinar will also be conducted by Debra Semans, Senior Vice President for Polaris Marketing Research.
Founded by Jan Carlson, Polaris Marketing Research is a full-service firm that provide marketing research for business decision making. Staffed by business and marketing expers who also know marketing research, Polaris provides results that drive immediate business improvements.
Atlanta-based Polaris Marketing Research is affiliated with the Council of American Survey Research Organizations, the American Marketing Association and the American Society for Quality.
For more information about registering for this webinar, call Dianne Hill at 404-816-0353 or visit us at http://www.polarismr.com.
###