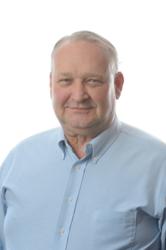 "Power generation companies in Europe can utilize their benchmarking data to initiate targeted, systematic performance improvement programs that will achieve long-term results."
Cologne, DE (Vocus/PRWEB) April 12, 2011
Solomon Associates, the leading performance improvement company for the global energy industry, announced that the Solomon Associates European Executive Summit 2011 will be held in Cologne, Germany, at the Hyatt Regency June 21-22. Now in its fourth year, the event will include educational sessions and one-on-one meetings to help attendees leverage benchmarking data to optimize operational performance.
"Power generation companies in Europe and around the world participate in Solomon Associates benchmarking studies to see how they compare to their peers," said Ed Platt, vice president of power for Solomon Associates. "This event will help operators utilize their benchmarking data to initiate targeted, systematic performance improvement programs that will achieve long-term results."
Topics covered in the two-day event include:

how to identify, quantify and prioritize opportunities for improvement based on benchmarking data;
how to determine appropriate key performance indicators for a power generation facility based on the operator's objectives and unique characteristics of the plant;
the most common reasons that performance improvement initiatives fail, and how to overcome these challenges; and
the keys to initiating and sustaining a successful performance improvement program.
Attendees will also have the opportunity to meet with industry peers and to schedule private, one-on-one sessions with Solomon Associates experts, who will offer insights and advice on participants' specific performance priorities, challenges and concerns.
To register for the event or schedule a one-on-one session, contact Ed Platt by email at ed.platt [at] solomononline.com or by phone at (972) 739-1757. Those interested in participating may also contact Lisbeth Sigaran at lisbeth.sigaran [at] solomononline.com or (972) 739-1826.
About Solomon Associates
Based in Dallas, HSB Solomon Associates LLC is the world's leading performance improvement company for energy companies seeking to identify and close gaps in operational performance. Combining proven, patented methodologies with objective data analysis, and led by a team steeped in hands-on operational experience, Solomon Associates consistently helps clients with energy-intensive assets achieve greater efficiencies, enhanced reliability, and improved margins. Solomon Associates is part of HSB Group, Inc. To learn more about Solomon Associates, visit http://www.solomononline.com.
###