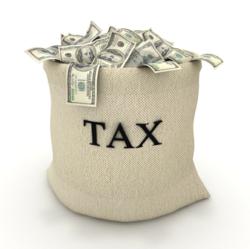 In order to maintain tax-exempt status and ensure every dollar is budgeted accurately, nonprofits should treat these tax matters seriously.
Santa Barbara, CA (Vocus/PRWEB) April 12, 2011
Many nonprofits are still tightening their belts in an effort to recover from a slumped economy and stiffer funding competition. However, taxes may be an overlooked source of drain on their budgets reports the Unemployment Services Trust (UST), a group of more than 2,000 nonprofits joined together with the purpose of managing unemployment tax costs.
What taxes do nonprofits pay? Nonprofits are not subject to federal income taxes, and many states provide exemptions to income taxes, property taxes, sales taxes, and others. However, many nonprofits are subject to the following types of taxes depending on their activities, and should closely monitor their status to avoid penalties, cash flow issues, and paying taxes they may not need to:
1. Unrelated Business Income Tax – Under IRS law, nonprofits can be subject to unrelated business income tax, or "UBIT", if an activity that generates revenue is not related directly to the organization's mission. If an organization sells items that have nothing to do with their purpose, even if it is used to fund that purpose, it could be considered UBI. Specifically, an activity is considered UBI if it is considered a business or trade, it is a regular or common activity, and it is not significantly related to the mission of the nonprofit. If unsure, a nonprofit should consult with a tax advisor to find out whether their activities would subject them to these taxes.
2. Federal Employment Tax – Tax exempt organizations with employees are still responsible for Federal Income Tax Withholding (FITW) and Social Security and Medicare taxes (under FICA). An organization typically must withhold federal income tax from an employee's wages, deposit the amount, and pay a matching sum. Social Security taxes are withheld from an employee's gross wages until their annual cumulative wages reach the wage base limit. However, all covered wages are subject to Medicare tax, and there is no wage base limit. Unlike UBIT, these taxes are clearly not avoidable for organizations, and must be budgeted for accordingly each year.
3. State Unemployment Tax – An organization that is exempt from income tax under section 501(c)(3) of the IRC is also exempt from FUTA (Federal Unemployment Tax Act). However, this does not exempt them from SUTA, or state unemployment taxes. These taxes can vary across states, and each sets a tax rate scale minimum and maximum. SUTA tax rate maximums exceed 10 percent in a number of states, and with unemployment remaining high across the nation, UST and other experts expect that these tax rates will continue to rise.
IRS designated 501(c)(3) organizations do, however, have an alternative to paying the SUTA tax under federal law. They can file with the state to leave the SUTA system, and only reimburse the state dollar-for-dollar for benefits paid out if they have an unemployment claim. "Many nonprofits are finding this to be welcome relief from rising tax rates," says Donna Groh, Executive Director of the UST. But some have found that this method, while saving them money long-term, can cause issues if they don't have the cash flow to pay claims immediately. To remedy this cash flow risk, many nonprofits opt to join an unemployment trust, like UST, where they can deposit a quarterly amount into a reserve account to pay claims. Trusts will often provide other benefits such as claim monitoring, administrative support, and stop-loss protection. UST offers more detail on opting out of the state unemployment tax system at http://www.chooseUST.org.
In order to maintain tax exempt status and ensure every dollar is budgeted accurately, nonprofits should treat these tax matters seriously, including filing their annual Form 990. They should also consult with a tax expert or tax attorney as needed. The IRS provides a microsite specifically for dealing with these tax topics and more at http://www.stayexempt.org.
###