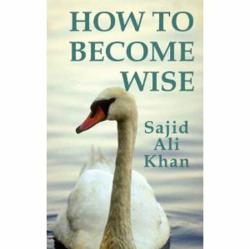 This is an opportunity to create a wisdom industry in every country and use the income to lift the country out of poverty of resources of economics as well as the poverty of the mind.
New York, NY (PRWEB) April 20, 2011
The 4th R Foundation is looking for funding for the following projects, projects that will not only generate funds for further research; these projects will contribute to improvement in the quality of life where it is now lacking:
1) Funding to put together a team that creates text books that teach wisdom/emotional intelligence. This is the most important project of them all. Text books not just from K-12 and beyond; also text books for parents, teachers, even for groups and leaders of corporations and governments.
2) A franchise idea to create 'Brain Power Clubs' for creating super mature emotionally intelligent brains/minds. Actual walk-in clubs where people will go to shed their emotional baggage through all kinds of brain exercises. Emotional baggage mostly stems from early childhood pain, suffering and humiliation. Here the person will be able to go into a virtual reality room that will have different scenes on all four sides of the room. On each side in the room will be a large screen where specific instances of pain will be shown from the eyes of the child as it happened in the past, how this memory is affecting the persons current thinking, how this incident is not relevant anymore as the child is shown as an adult along with the perpetrator in the current times etc. Emotional baggage removal will come through a host of methods including yoga and the foundation's very own 'Self Image Therapy'. The chief goal will be to create selflessness in people to make them into wise human beings. There will also be a web based Brain Power Club.
3) How to know, understand and master/harness shyness (shypower).
Providing an opportunity for shy people to come together and form chat rooms to share their pleasures and sorrows and an opportunity to dump their shyness into thin air by brain exercises. A place where people will share their shyness experiences. A place where shyness is not only more or less cured; people are shown why shyness is the health club of the brain/mind as shyness leads to a far more exercised brain that develops a huge treasure trove of brain power, especially creative brain power.
4) Franchise services, (free of charge) namely offering technical and educational assistance in the establishment and operation of the Wisdom Express.
Where people at large will be educated to realize their full potential by learning to become wise. With special emphasis on guiding people to vote for wise leaders. Teachers will be trained to teach wisdom education. This franchise will be available to all those who want to make the world wise and elect wise leaders.
5) A project to define every word to enlighten its true implication and application in life.
Lets take the example of the word 'Jen' as described in the Dictionary of Philosophy.
It is amazing that the ancient sages understood life more clearly then people do now simply because they defined words in full contextual mindfulness. One of them who towers amongst the tops was Confucius.
Confucius described the word 'Jen' (Man) as:
a) Man
b) Goodness; among other things the fundamental as well as the sum total of virtues.
c) That by which a man is to be a man.
d) The golden rule: Being true to the principles of one's nature.
e) "The true man, having established his own character, seeks to establish the character of others; and having succeeded, seeks to make others succeed" - Confucius
f) "Universal love without the element of self" - Chuang Tzu
Compare the above definition of man with the current definition as provided in Wikipedia:
The term man (pl. men) is used for an adult human male (the term boy is the usual term for a human male child or adolescent). However, man is sometimes used to refer to humanity as a whole. Sometimes it is also used to identify a male human, regardless of age, as in phrases such as "men's rights".
6) Funding to manufacture toys that teach wisdom. Toys that teach wisdom as well as toys that teach tolerance.
7) Funding to create 'Wisdom Theme Parks'. Just like Disneyland there will be Wisdomland, wisdom theme parks; where people, especially children will go to experience their future life based on their current performance in school. There will be actors who will impersonate the great philosophers of history. Participants will be given wisdom tests and will get to experience life if they were wise. There will be lots of fun and games.
javascript:void(0);
8) Funding for a movie based on the wisdom theme. This will be a science fiction movie that will be highly entertaining and will show the behavior and history of man based on development of the human brain from ignorance to wisdom.
Sajid Ali Khan, the president of the 4th R Foundation says, "These projects will transform America in every aspect of life, from economics to personal happiness, and will put America on track to remain number 1"
###