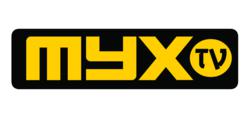 Our main goal is to bring Asian-Americans into mainstream, at last.
Redwood City, Calif. (Vocus/PRWEB) April 12, 2011
MYX TV, the only true Asian-American channel on television, changes the game today with the unveiling of a new look, tech-forward multi-platform network and a line up of strong, locally produced and original content.
"After four years of immersing ourselves into the Asian-American community and thereby learning preferences and stories, MYX TV evolves today with our market," says Miguel Santos, head of MYX TV. "Our main goal is to bring Asian-Americans into mainstream, at last."
The MYX TV brand is truly authentic to the diverse pool of entertainment audience, providing a mixture of programming, events and both up-and-coming and established artists to fill an indiscriminate void in entertainment as we know it.
"We have watched MYX TV grow and seeing where it is today reminds us that we are all partners in the greater task of bringing the best of Asian American media to consumers coast to coast," says Shelly Kurtz, Executive Director, Affiliate Sales and Marketing, International Media Distribution, a division of NBCUniversal.
A television experience online
Expect more than just an interactive site on http://www.myx.tv. The website is now a place to stay with videos, polls and news on what's trending on Asian-America.
"We wanted to build a site where content on-air seamlessly transitioned online," reveals Anthony Garcia, Head of Production for MYX TV. "But what we're most excited about is our blogger community."
MYX TV will unveil sixteen bloggers from all over the country representing a wide array of interests, talents and personalities. The bloggers have an aggregated reach of almost half a million Asian-Americans. True to its promise, MYX TV provides the voice for its entertainment audience on any platform that it prefers.
Programming made for you, by you
"Entertainment should be a reflection of who you are," says Joy Bovatsek, Head of Programming for MYX TV. "We carefully selected content that fits our audience. We're excited to release a good mix of syndicated shows and local originals that will be the catalyst to redefine entertainment today."
MYX-Rated, the one-stop-shop for all things pop culture with a comedic twist, premiered last month as the first series shot entirely in high definition. Hosted by Olivia Speranza and Joey Guila, the show has already featured artists like Naughty by Nature, the cast of blockbuster hit Sucker Punch and DJ Q-Bert.
Committed to breaking into mainstream, MYX TV takes YouTube indie artists and debuts their music videos and original tunes on Press Play. Asian-American artists have dominated online and on YouTube, garnering unique subscriptions of up to 700,000 per artist. Now, THAT'S celebrity.
Music Bang refreshes, still providing all things Asian pop from the latest videos, artists and trends on Korean, Japanese, Vietnamese, Filipino and Chinese, hosted by singer/songwriter Amber Davis. Catch this one hour show, where Asian pop really lives.
Flashback and rewind into the original Voltron. This classic cartoon features a team of young pilots, the Voltron Force, whose individual machines "volted in" to form a giant super robot that defended the galaxy from evil. MYX TV brings this back in classic form.
Staying true to being YOUR platform, MYX TV re-launches its countdown show as MYX TV Top 10, featuring guest hosts – already familiar faces and entertainers online. Find celebs like Timothy DelaGhetto, Megan Lee and Joey Diamond, now on-air.
Asian-America has made its own celebrities and built its own channel and it's called MYX TV. Now you know.
ABOUT MYX TV®:
With its U.S. headquarters in Redwood City, California, MYX TV was developed by ABS-CBN International, a subsidiary of ABS-CBN Corporation, the Philippines' largest entertainment and broadcasting company, through ABS-CBN Corporation's wholly-owned subsidiary, ABS-CBN Global Hungary Kft. MYX TV is the premier music entertainment and lifestyle channel dedicated to the Asian American community, utilizing music, culture and entertainment. MYX TV can be seen on Channel 368 on Comcast's Digital Preferred Tier in the San Francisco Bay Area and Central California and Channel 673 in Chicago, Cox Digital Basic Cable Channel 479 in Orange County and Channel 474 in Northern Virginia, MCV Cable Channel 16 in Guam and RCN Channel 464 in New York City, Chicago, Boston, Philadelphia and Washington, DC. It is available nationwide on DirecTV channel 2067. For more information, visit http://myx.tv.
###