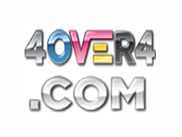 Smart marketers never lose a chance to get their message in front of their prospects, promote brand awareness, and acquire new customers
Astoria, NY (Vocus/PRWEB) April 12, 2011
NY Printing company 4OVER4.COM has opened a new line of specialty printed products. The new products will serve customers with promotional objectives and include high quality door hangers, table tents, rolodex cards, silk laminated business cards, plastic cards (clear, white and frosted), as well as car magnets to be used for advertising, marketing, and public relations purposes. 4OVER4.COM will make the new products available in different quantities at very reasonable prices.
The new additions to 4OVER4's already expansive line of print products are a welcome add on to their promotional offerings which already include posters, vinyl and canvas banners, banner stands, flyers and postcards, as well as magnetic business cards, rack cards, rip cards, and a tremendous selection of stickers and labels.
The importance of the promotional aspect of any business cannot be overemphasized; maintaining excellent customer relations is a central part of any successful business operation. When clients are happy, businesses reap rewards ranging from increased customer investments and participation to soaring profits and overall growth of the business.
A good way to maintain healthy customer relations is through the use of promotional or business communication products, which are designed to advertise or otherwise market a company's products and services in a personal way to the client. Most times, these materials are intended to send a message to the client, to let them know that the brand in question cares for their wellbeing.
Promotional products are used in every industry, and substantial investments are made yearly by businesses to ensure that they come up with innovative and highly effective ways of packaging promotional products to create long-lasting impressions on their clients.
"Smart marketers never lose a chance to get their message in front of their prospects, promote brand awareness, and acquire new customers. 4OVER4.COM promotional print products are designed to do just that. 4OVER4.COM recognizes the importance of promotional products in today's market place and our clients have made it clear they do as well. They came asking and we delivered. We will always do our best to deliver what our clients need and do it quickly", States a company spokesperson.
The new silk laminated business cards feature high quality 16pt Cardstock paper with full-color printing on both sides. The product will also come in a special lamination with silky texture, and will be available in quantities ranging from 250 to 25,000 units at very reasonable prices. The silk laminated business cards can be used for public relations in any industry, especially hospitality services.
The door hanger products from 4OVER4.COM come in thick 14pt cardstock for long-lasting impressions and also feature Hi Gloss UV Coating to ensure that the product is weather-proof and highly durable. The product is available in quantities ranging from 250 to 25,000 units at moderate prices. They can be used in offices and hotel environments.
The 4OVER4.COM table tent products come with single/dual side full color printing option in thick 14pt cardstock and Hi Gloss UV coating. The product is also die-cut and includes scoring. 4OVER4.COM serves this product at industry leading 250 minimums. This promotional product can be deployed anywhere and can be adapted for almost any type of advertising project.
Rolodex cards are used for contact management and they should be a key component of any PR campaign since absolutely everyone needs them and will readily appreciate them if they are offered during promotions.
4OVER4.COM prints rolodex cards in 4" x 6" die-cut rolodex with single/dual side full color printing option. The cards also come in thick 14pt Gloss Cardstock and high gloss UV coating. 4OVER4.COM serves the rolodex cards at industry-leading 250 minimums.
Plastic Cards are trendy and fashionable, and they can be used for making promo cards, shopping cards, gift cards, frequent flyer cards, voucher cards, or just about any type of card for promotional use. They can be used for shopping, airlines, discounts, groceries – absolutely every industry can use them for promotional campaigns.
4OVER4.COM provides plastic cards in three flavors – White, Clear and frosted – providing more usage and design options for the customer. All the cards are made from 20pt rigid white plastic and come in 2" x 3.5" or 4.25" x 6" sizes. Customers also get the option of single/dual side full color printing (dual side full color printing is only available for the white plastic cards).
In addition to the above-mentioned products, 4OVER4.COM will also provide Car Magnets as part of the new line of specialty products. 4OVER4.COM produces 30mil Heavy Duty Magnets that can be adapted for a variety of purposes. Apart from the key use of this product in door signage promotions, the magnets can also be used in rapidly changing work environments like construction sites, where temporary signs need to be put up from time to time.
The magnets are also printed with UV Ink Technology to ensure prolonged outdoor use and increased weathering resistance. They are available in many sizes, with a minimum of 2 pieces, and 4OVER4.COM will also provide them at very reasonable prices.
Interested buyers can learn more about the new specialty products by visiting 4OVER4.COM.
About 4OVER4.COM
NYC Printing company 4OVER4.COM is a Green Printing company. One of the first online printing companies in the United States, 4OVER4.COM's printing New York operations began in 1999. The company provides unmatched technical and customer support and instant online pricing and ordering for full color printing services. Since 1999, 4OVER4.COM has offered free expert file review and free online proofs without any obligation to purchase. As a green printing company, we are strongly oriented towards sustainability and we are happy to lead the way with environmentally and socially responsible printing practices and projects among national as well as New York Printers.
###