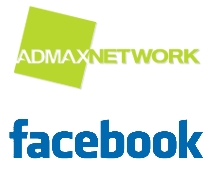 Singapore (Vocus/PRWEB) April 14, 2011
Facebook and Admax Network, Asia's leading online ad network, announced that Admax has been appointed as Facebook's official advertising sales partner in Indonesia, Philippines and Thailand. Admax will focus on providing sales and campaign support for Facebook's premium ad solutions, as well as their marketplace offering from April 1st.
"Admax has an exceptional understanding of the Southeast Asian market, and their solid on-the-ground presence will provide brands with strong local support to successfully implement their marketing campaigns," said Stephen Dolan, Commercial Director, Facebook. "We are excited about this partnership and look forward to working with them to help brands engage with their customers on Facebook across the region."
"Facebook provides advertisers with a very exciting platform for a wide range of marketing objectives, and combining this with the strength of our ad network presents a very compelling all-around solution for advertisers in these markets," says Mathew Ward, CEO of Admax Network.
About Admax Network
Admax Network, launched in 2006, is the largest online advertising network in Southeast Asia with offices in Indonesia, Malaysia, Philippines, Singapore, Thailand and Vietnam. Admax Network is focused on making it easy to connect premium brands with over 76.1 million people and help publishers maximize their revenue. With over 3,300 high-quality and content-safe websites, Admax has a full range of customized advertising solutions – including Her Network and Boost – that deliver the right audience in the right environment.
###