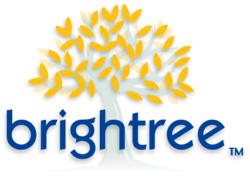 This is a significant step that helps the many McKesson customers that use Brightree to automate and simplify their business processes.
Atlanta, GA (Vocus/PRWEB) April 12, 2011
Brightree LLC, the leading provider of business management solutions and billing services for the HME/DME market, and McKesson Medical-Surgical Minnesota Supply Inc. ("McKesson Medical-Surgical") announced an electronic trading agreement today. The agreement enables joint customers to place orders to the McKesson Medical-Surgical online ordering platform directly from within the Brightree system. With an integrated interface between the two systems via the Brightree ePurchasing solution, customers can dramatically reduce inventory-related costs, eliminate duplicate data entry and reduce the opportunity for human error in the purchasing process.
"As our customers are looking for every opportunity to reduce expenses and streamline business operations, they are telling us that the purchasing process is a key area they are looking to improve," said Dave Cormack, president and CEO of Brightree. "By making it easier for our customers to place drop ship orders from within a single interface, we're eliminating the time wasted with paper-based purchasing and giving providers more time to spend serving their customers."
According to Fred Browne, president of McKesson Extended Care, "This is a significant step that helps the many McKesson customers that use Brightree to automate and simplify their business processes. With access to updated product information directly from within their billing system, our customers get accurate pricing and benefit from a simplified e-purchasing process that eliminates double-keying and supply errors."
Because it is built on a web-based platform and operates on the Software as a Service (SaaS) model, Brightree billing and business management software is uniquely able to search customers' McKesson-based catalogs in real time, ensuring that all Brightree customers have instant access to the most accurate information when placing orders. When an order is placed in the Brightree system, a file is transmitted via a secure FTP connection to McKesson Medical-Surgical's online ordering system. The McKesson system then communicates back to Brightree, giving customers faster insight into their order and its delivery status. This new capability is an extended service from Brightree.
Brightree will demonstrate its new ePurchasing Program in booth #2428 at Medtrade Spring this week. It will be generally available to all Brightree-McKesson Medical-Surgical customers with Brightree Release 25, scheduled for May 2011. For more information about the Brightree ePurchasing Program, please visit: http://www.brightree.com/epurchasing.
About McKesson Corporation
McKesson Corporation, currently ranked 14th on the FORTUNE 500, is a healthcare services and information technology company dedicated to helping its customers deliver high-quality healthcare by reducing costs, streamlining processes, and improving the quality and safety of patient care. McKesson Medical-Surgical delivers a comprehensive offering of medical-surgical supplies, medical equipment and health care technology-related services to the alternate site market, including long-term care facilities and home care businesses across the country. They distribute more than 150,000 medical-surgical products to more than 300,000 customers. For more information, please visit http://www.mckesson.com.
About Brightree
Brightree LLC is the leading provider of business management software solutions for Home Medical Equipment (HME) providers, Durable Medical Equipment (DME) providers, Orthotics & Prosthetics (O&P) practitioners, and Sleep Labs. Brightree's unique Internet-based solutions follow the natural workflow of providers to automate and improve how they manage their business. Brightree serves more than 2,500 providers in the USA. For further information, visit http://www.brightree.com or call 1.888.598.7797, ext. 5.
###