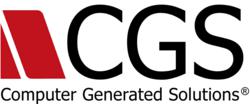 New York, NY (Vocus/PRWEB) April 13, 2011
Computer Generated Solutions Inc. (CGS) announces that New York-based fashion production and import specialist ITOCHU Prominent USA, LLC (IPU) has selected the BlueCherry® Enterprise software to manage its core wholesale trade business and support rapid growth in direct-to-retail sales. The comprehensive business solution will be used to manage the company's design, product development, supply chain execution, and retail collaboration activities and processes. When fully implemented, the company expects BlueCherry to provide a single, integrated IT platform and central data repository for all of its apparel, textiles, home fashions, and accessories lines.
According to IPU Senior Vice President of Operations Matthew Amato, "We are experiencing a significant shift in our business from selling brands to supplying major U.S. retailers. Our current systems do not support the information exchange and SKU-level sales and controls that we need to effectively service this market. BlueCherry will enable us to comply with and exceed the mandates of this increasingly important customer segment."
To leverage and accelerate growth with retailers, BlueCherry provides built-in electronic data exchange (EDI) and other collaboration tools that will empower IPU to immediately gain operational and customer service capabilities that would have otherwise taken years to develop in their previous systems.
"In addition to our retail requirements, we are looking to BlueCherry to help us better manage our core wholesale business", added IPU Business Systems & IT Director Kishin Datwani. "We expect the new system will help us improve overall efficiencies and performance across our entire company. BlueCherry will open up a lot of opportunities in areas of our business that were not previously incorporated in our IT infrastructure."
BlueCherry will allow IPU to eliminate disparate systems, automate manual processes, and centralize information across all product lines and divisions. BlueCherry PLM (product lifecycle management) will help accelerate new product development and other pre-production activities, while the system's Collaborative Supply Chain Management (CSCM) and advanced query and reporting capabilities will improve vendor collaboration and increase visibility into process timelines and milestone performance. An interface is also planned to integrate BlueCherry with the SAP FI financial accounting module that is throughout all ITOCHU Corporation global operations.
"We are pleased with the opportunity to work with IPU", noted CGS Application Solutions Group President Paul Magel. "During the evaluation, we identified a perfect alignment of our capabilities to their needs for a retail-savvy business partner with strong technology and a legacy of support and training. We are confident that they will find in BlueCherry a solution that supports their growth well into the future."
A business process review has begun and the first departments are expected to go-live on BlueCherry by July 1, 2011. The initial 100-user count will grow as the company extends use of the system throughout the year.
About ITOCHU Prominent USA
A subsidiary of ITOCHU International Inc. (USA) and ITOCHU Corporation (Japan), ITOCHU Prominent USA LLC designs and manufactures men's and women's fabrics and finished garments for distribution to wholesalers and retailers; including Alfred Dunner, Haggar, Peerless, and other fashion leaders. ITOCHU Prominent USA also develops Japanese licensing and distribution programs for American and European fashion brands.
ITOCHU International boasts a long history of working with name brands to deliver quality goods and services to consumers across North America. ITOCHU International is a key component of ITOCHU Corporation's Textile Company, with extensive experience in licensing and developing name-brand apparel and accessories in Asia. This group includes the subsidiary ITOCHU Prominent USA, a provider of textiles and licensing for brand names to Japan such as Lauren by Ralph Lauren, Calvin Klein, Paul Smith, Fila and Izod. For more information, visit http://www.itochu.com.
About BlueCherry
A fully integrated enterprise solution with the power to manage the entire concept-to-consumer product lifecycle, BlueCherry enables Soft Goods companies to streamline processes, gain visibility, reduce costs, increase productivity, and enhance competitiveness. Comprehensive BlueCherry capabilities include Enterprise Resource Planning (ERP), Product Lifecycle Management (PLM), Supply Chain Management (SCM), Shop Floor Control (SFC), Warehouse Management (WMS), E-Commerce, Salesforce Automation (SFA), Business Intelligence (BI), Electronic Data Interchange (EDI) and more.
Long considered the most functionally-complete ERP in the soft goods industry, the BlueCherry enterprise solution leverages the latest Microsoft® .NET, SQL Server® and Silverlight® technologies to deliver a superior user experience and the lowest total cost of ownership for CGS clients. Learn more at http://www.bluecherry.com.
About CGS
For more than twenty-five years, CGS has enabled global enterprises, regional companies and government agencies to drive breakthrough performance through technology. With global delivery capabilities, expertise across leading platforms and deep experience in multiple industries, CGS has become the IT partner of choice for thousands of organizations worldwide. CGS delivers a wide array of proprietary and third-party business applications, technology and business services, outsourcing solutions and learning & communications platforms. Headquartered in New York City, CGS maintains a worldwide presence with 20 offices in North America, Europe, and Asia. For more information, please visit http://www.cgsinc.com.
BlueCherry is a registered trademark of Computer Generated Solutions, Inc.
Microsoft, SQL Server, and Silverlight are trademarks or registered trademarks of Microsoft Corporation in the United States and/or other countries.
###