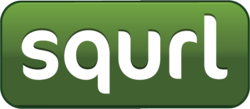 Squrl is a social, watch-later video service that lets users access video content across multiple providers and devices.
San Francisco, CA (PRWEB) April 12, 2011
Squrl is pleased to announce the public launch of a new, clever way to collect and manage video. Squrl is a social, watch-later video service that lets users access video content across multiple providers and devices.
Squrl lets its users:

Collect videos by bookmarking, emailing, or tweeting to a universal queue
Organize their favorite videos, series, and shows across providers like Netflix, Hulu, Vimeo, YouTube, ESPN and more into sharable collections
Access and watch video on their iPhone, iPad, MAC/PC, or Apple TV via AirPlay
Discover new videos by seeing what the entire open Squrl community of curators are watching, collecting, and liking
Receive alerts of new videos and shows as they become available
Squrl for the iPhone or the iPad is available in the Apple App store as a free download and Squrl is available online at http://www.squrl.com.
The Power of Everywhere, Anytime Organized
With more à la carte video content available on more devices than ever before people need a central, organized place where they can easily find and watch video. With Squrl's consistent design, consumers will have the same experience across different devices. Video is made instantly accessible from one device to the next.
Want to Watch it Later? Squrl It!
Squrl makes sure that no matter how and when users access videos, there is always an easy way of sending them to their universal queue. Simply use the Squrl bookmarklet in any web browser, add @squrlit to video tweets, and forward emails with video content to a personal @squrl.it email address.
Curating with Squrl
Squrl provides an alternative to single queue systems at websites that often turn into unmanageable dumping grounds. Squrl uses an organizational hierarchy of galleries, collections, and videos to let users quickly find and store their media for future watching. These curated collections are fun and easy to share with the Squrl community, on
Twitter, or to post to Facebook.
Squrl takes the work out of labeling these collections on any device by suggesting titles, allowing users to avoid unnecessary typing on mobile devices. Curators can add tags and other information to any of their collections for future reference and searching.
Social Discovery
Squrl is an open curation platform that allows every curator to see what others watch, collect, and like. Squrl lets users collect other curators' video galleries. Unlike collecting single videos, these are dynamic video collections that are updated and added to by others. Users are alerted immediately about the new video content available for their viewing pleasure. Users can choose to follow other curators that have similar video interests or simply follow their friends and let them suggest new videos for your enjoyment.
Filtering, Sorting, and Searching
Squrl allows curators to sort and filter video content anywhere in the application, letting them easily manage the breadth and depth of video content that we are presented with at any given time. To discover more video, users can quickly search within Squrl curated collections as well as any video website that we support.
# # #