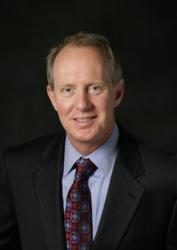 Van Till believes that "by making several fundamental changes to how we pursue the standards process, [the committee] can become more relevant to the needs of the industry and our members, advancing SIA's leadership role in shaping technical standards."
Bethesda, Maryland (Vocus/PRWEB) April 12, 2011
Brivo Systems LLC, leader in Software as a Service applications for security management, today announced that the company's President and CEO, Steve Van Till, has been appointed to the position of Chair of the Security Industry Association's (SIA) Standards Committee. Van Till is also serving his second term as a member of the SIA's Board of Directors.
The Standards Committee was originally formed in 2003 to promote technical standards within the security industry, and subsequently chartered the Open, System Integration, and Performance Standards (OSIPS) project. Since the launch of OSIPS, the committee has become an ANSI accredited Standards Development Organization (SDO), providing open membership and international visibility to the group's activities.
In Van Till's discussions to be considered for the Chair position, he noted that "OSIPS was originally created in an era when there were no other standards activities going on in our industry. Since then, we've seen a welcome endorsement of standards in the formation of several other organizations, including both ONVIF and PSIA." Embracing the current reality, Van Till believes that "by making several fundamental changes to the way that we pursue the standards process, OSIPS can become more relevant to the needs of the industry and our members, advancing SIA's leadership role in shaping technical standards."
As he assumes leadership of the highly visible, influential committee, Van Till outlined three proposals for the committee to consider as they embark on their work:
(1) Prioritize standards activities by business need
(2) Harmonize SIA standards with other organizations
(3) Demonstrate interoperable systems within the first year
Van Till summarized his approach by saying, "I think the committee would serve members best by capitalizing on the successes of the past while evolving along with the changing IT environment in which physical security is now being practiced. For example, the OSIPS standards have already become normative for the federal government's FICAM initiative, which is a huge accomplishment, and one that's a big boost for industry standards overall. That said, OSIPS does not cover every possible area of standardization, and the last thing we want to do is fragment the emerging standards market and force manufacturers and buyers into a false dichotomy. That's why harmonizing is so important."
For more information on the Brivo Online Access Control System, contact Brivo toll–free at 1-866-692-7486, option 1 or email sales(at)brivo(dot)com. To view a demo, visit http://www.brivo.com/demo
About Brivo Systems
Brivo Systems LLC, is an online physical access control system provider for organizations that need to protect and remotely monitor buildings and perimeter entry points using Internet and wireless technologies. The company's hardware products and software services enable businesses to control physical access to offices, warehouses, remote/unmanned buildings, or sensitive areas such as computer rooms, where real-time control and accountability of entry are important. The company's Web-hosted solutions are based on open technologies that connect dispersed facilities to the Internet using secure, wide-area communications. For integrators, Brivo provides simple installation and one-hour end-user training.
Brivo is a wholly owned subsidiary of The Duchossois Group, a privately held holding company, headquartered in Elmhurst, Illinois, which owns AMX, The Chamberlain Group and Milestone AV Technologies. Duchossois also holds strategic interests in Churchill Downs, Inc., and a number of other diversified businesses.
For media queries:
Bruce J. Doneff
Public Relations
(201) 966-6583
bruce(dot)doneff(at)brivo.com
For Brivo Systems, please contact:
Meredith J. Esham
Assistant Vice President of Marketing
(301) 664-5272
meredith(dot)esham(at)brivo.com
###