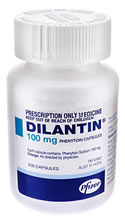 Conclusive evidence that drugs can cross the placenta during pregnancy and potentially harm the unborn fetus has been available since the 1960's
(Vocus/PRWEB) April 13, 2011
The state of prescription drug approval and due process in the United States is the subject of a March 2011 article by the Wall Street Journal entitled "Can Mom's Medicine Hurt the Baby?". The article examines concern over recent changes in FDA classifications for common anticonvulsant drugs, as well for warnings regarding multiple antipsychotic drugs such as Haldol and Abilify (Source: "Can Mom's Medicine Hurt the Baby?", March 29, 2011, Wall Street Journal).
Conclusive evidence that drugs can cross the placenta during pregnancy and potentially harm the unborn fetus has been available since the 1960's. The first notable case of defective drug litigation involving birth defects occurred after more than 10,000 babies were born with missing or shrunken limbs after their mothers took thalidomide during pregnancy. At the time, thalidomide was a widely prescribed morning-sickness drug and sleep aid (Source: "Can Mom's Medicine Hurt the Baby?", March 29, 2011, Wall Street Journal).
However, despite this information, little has changed over the past five decades in regards to determining drug risk for pregnant women, breastfeeding women and their children. The problem surrounds ethical issues with testing on these sensitive populations. As a result, little or no testing is completed prior to prescription drug release into the population at large, leaving physicians and patients in the dark in regards to possible birth defect risk. Until patterns of birth defects are reported in large numbers, physicians continue to prescribe these drugs to their pregnant patients with little knowledge of the potential harm they may cause (Source: "Can Mom's Medicine Hurt the Baby?", March 29, 2011, Wall Street Journal).
The Wall Street Journal article was produced following a March 2011 FDA MedAlert Safety Update regarding the re-classification of the anticonvulsant and migraine medication Topamax ("Topamax (topiramate): Label Change - Risk For Development of Cleft Lip and/or Cleft Palate in Newborns", March 4, 2011, FDA.gov). In February 2011, there was another alert issued by the FDA regarding the potential for certain antipsychotic drugs including Haldol, Zyprexa, Seroquel and Abilify, to cause significant withdrawal symptoms in babies after birth. ("Antipsychotic Drugs Used During Pregnancy Could Harm Newborn", February 2011, FDA.gov).
Classification by the FDA as a pregnancy category D drug means that "there is positive evidence of human fetal risk based on adverse reaction data from investigational or marketing experience or studies in humans" (Source: "Chart of FDA Pregnancy Categories", FDA.gov). The FDA strongly advises against using class D drugs during pregnancy unless the potential harm to the mother outweighs the risk to the fetus. Many popular anticonvulsant drugs fall into the class D classification, including Dilantin, Topamax and Depakote.
As more studies examine the potential fetal harm of anticonvulsant drugs, families begin to seek information on potential birth defects related to these medications. These serious potential defects include oral-facial malformations such as cleft palate and cleft lip, hypoplasia of the fingers or mid-face and neural tube defects such as spina bifida (Source: "The Teratogenicity of Anticonvulsant Drugs", Lewis B. Holmes, M.D., N Engl J Med 2001; 344:1132-1138, April 12, 2001).
In response, The Consumer Justice Foundation has just added a new Dilantin resource section to the existing birth defect website http://www.RxBirthDefects.com. The Dilantin information on RXBirthDefects.com covers potential Dilantin birth defects that may be associated with taking the drug during pregnancy. The active ingredient in Dilantin is the agent phenytoin which is a known teratogen. Specifically, Dilantin has allegedly been connected to a syndrome resembling Fetal Alcohol Syndrome, called Fetal Hydantoin Syndrome. Fetal Hydantoin Syndrome is characterized by prenatal growth deficiency and mental deficiency (Source: "Fetal Alcohol Syndrome: Guidelines for Referral and Diagnosis", 2004, CDC.gov)
RXBirthDefects.com is part of the family of resource websites created by the Consumer Justice Foundation, an online consumer watchdog agency. Families seeking legal recourse for birth injuries related to Dilantin taken during pregnancy can find more information about how to file a Dilantin lawsuit and updated news on the status of ongoing Dilantin drug litigation in the United States. Families can connect immediately with reputable Dilantin attorneys and legal representation via the free case evaluation form available online at RXBirthDefects.com.
###