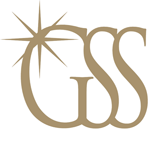 Getting an A+ from the BBB gives our clients peace of mind, as it assures them that we will always act in their best interests. And for a prospective client, the A+ rating can certainly aid in that decision-making process. -Steve Trigili, CCO
Red Bank, NJ (PRWEB) April 27, 2011
Garden State Securities has earned an A+ rating from the Better Business Bureau (BBB) of New Jersey. The Better Business Bureau is an accrediting body for businesses that want to be known for their ethical and fair business practices.
Garden State Securities, Inc. is a full service, independent brokerage and financial planning firm. Founded in 1980, GSS has earned a nationwide reputation for excellence in providing a high quality of investment management and advice to small businesses, corporate executives and the individual investor. With a team of experienced professionals, GSS has consistently provided its clients with sound investment solutions to meet their needs.
GSS is honored and excited to add this designation to the firm's accolades. Chief Compliance Officer Steve Trigili is thrilled about the BBB Accreditation – and not every company is eligible. Businesses meeting BBB standards are presented to local Boards of Directors (or designees) for review and acceptance as a BBB Accredited Business. The Standards are a comprehensive set of policies, procedures and best practices focused on how businesses should treat the public – fairly and honestly in all circumstances.
http://www.gardenstatesecurities.com
# # #