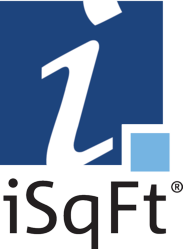 We're going for an immersive experience that will help our team members internalize the importance of good health.

-Sandra Kuzma
VP of Human Resources, iSqFt
Cincinnati, OH (Vocus/PRWEB) April 14, 2011
iSqFt, the construction industry's leading preconstruction software provider, announced today that it has been named Cincinnati's Healthiest Employer by the Business Courier.
"Your health is a gift," iSqFt President and CEO Dave Conway often says to his company's employees. "There are a lot of things that we have no control over, but making some simple lifestyle changes can have a huge impact on your health," he explains. "That's why I'm so thrilled to earn this award for helping our people improve their lives. This isn't about work or productivity, it's about helping people live better lives, and iSqFt is committed to our team members' health by promoting a 'wellness culture.'"
Sandra Kuzma, Vice President of Human Resources runs the department responsible for the programs that have gotten iSqFt's employees taking the first steps to making lifestyle changes through education, resources, and support. "People want to be healthier, but sometimes they just need some support. I'm happy to provide that."
The competition for this title was fierce, but in the end no other company offered their employees the breadth and depth of helpful programs iSqFt did. "Our Biggest Loser program was a huge hit," says Kuzma, "and offered an incentive to lose. We literally put our money where our mouth was. We also offer a health-focused newsletter, and we worked with our health care provider to offer health assessments, access to nutritionists, and walking challenges. Oh, and when we have a cookout we provided healthy options and even healthy grilling recipes."
In fact, a quick tour of the iSqFt facility reveals ready access to helpful tips about eating habits and exercise. "We're really going for an immersive experience that will help our team members internalize the importance of good health and we want to provide a support network that will help them adopt a healthy lifestyle. We're focusing on the long-term benefits," says Kuzma.
When asked why she thinks they've succeeded where others have failed, Kuzma says that iSqFt's employees are different. "There's an atmosphere of competitiveness here, and our people really rise to a challenge, especially when it's about something this important."
But at the end of the day, Kuzma says, it's up to the individual. "This is something people have to do for themselves. We can't and don't want to force people into eating better and exercising. Our goal has been to simply provide the information and opportunities that will help them achieve their goals, whatever they may be."
It is this attitude and helpful environment that may also have played a role in iSqFt being nominated as one of Cincinnati's "Best Places to Work" the last three years running. When asked about a possible connection, Kuzma simply says, "Yeah, I think so."
About iSqFt
iSqFt is one of the nation's leading preconstruction software companies, offering its subscribers access to a network that connects tens of thousands of general contractors, subcontractors, suppliers, and manufacturers. iSqFt helps its customers thrive by offering the information and tools they need to work more efficiently and profitably.
Founded in 1993 as Construction Software Technologies, Inc., Cincinnati-based iSqFt serves as strategic partner for the Associated General Contractors of America (AGC) and local AGC chapters. iSqFt is also a proud member of the U.S. Green Building Council, and is committed to the practices of sustainable design and construction.
iSqFt has twice been included in Inc. magazine's list of fastest growing private companies, and has been named one of the Business Courier's "Best Places to Work" three consecutive years.
For more information about iSqFt and its applications, visit http://www.isqft.com.
###