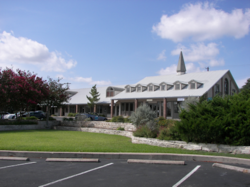 Celeste brings a wealth of experience to the new hill country location including strong analytical and customer service management skills and a passion for excellence
Austin, TX (PRWEB) April 13, 2011
QuickImpress LLC, dba My Texas Smile are excited to open in May 2011 a new retail location inside the Liberty Center, a boutique shopping and retail outlet that will provide high visibility, increased traffic and an enhanced customer experience for new and existing clients. This location will service the greater Austin Texas area for a comfortable, pain free non-dental teeth whitening experience using only the highest quality organic gels. My Texas Smile will relocate from their existing office currently located in the Turnquist Plaza in Lakeway.
New Location
107 RR 620 South, Suite 115
Austin, Texas 78734
Phone: 512-814-5306
Fax: 866-528-6319
Along with the new location, My Texas Smile welcomes their new Office Manager, Celeste Roberts. Celeste brings with her experienced skills in customer service management and exciting new energy. Celeste will manage the successful implementation of both our new location and expanding client services and product lines.
Celeste has served as Manager of Member services with Relativity Press from company inception and has participated in exciting entrepreneur training with popular radio personality Dave Ramsey. Her responsibilities will include the standardization of services, developing all new standard operating procedures and enhancement of all aspects of customer service.
###