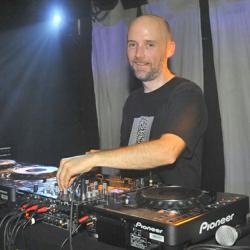 . . . elevates the PhotoBiz free play music selections to a new level.
Greensboro, NC (Vocus/PRWEB) April 13, 2011
PhotoBiz.com has finalized a license agreement with Moby to add 10 of his songs to its free music bank. The songs: Isolate, Rotator, We Start, Drug Police, Analogs, All is Perfect, Again, A Freak, Summer and Chord Sounds join the 33 existing free music selections made available to PhotoBiz customers.
To many PhotoBiz customers, the music playing as their Flash animation runs is an important part of their website. Our customers can upload their own licensed MP3 files to build a music library. Up to three MP3 files can be selected to run consecutively on each Home and gallery page. Many customers, especially those new to internet publishing, have difficulty understanding licensing requirements. They are further discouraged when they learn public play licensing is very expensive, which is why PhotoBiz developed its free play list.
All PhotoBiz music selections are licensed and free to our customers. Moby's critically acclaimed mix of melancholic chill-out, ambient music, and upbeat electronica elevates the PhotoBiz free play music selections to a new level.
It is with great pleasure that PhotoBiz adds the Moby songs to the play list. As an innovative leader in the photographic/web industry, PhotoBiz.com is always responding to its customers' requests by developing new features and products.
For more information about PhotoBiz products and features, visit http://www.PhotoBiz.com or visit us on Facebook at http://www.photobizfanclub.com.
###