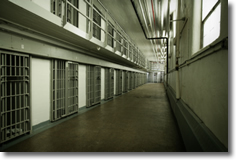 "I believe SHCOE will be an invaluable tool for prison systems as they seek to reduce both costs and recidivism rates," Liebman said. "We look forward to assisting a new population of students with this initiative."
Pensacola, Fl (Vocus/PRWEB) April 18, 2011
Smart Horizons Career Online Education (SHCOE), the world's first AdvancED/SACS school district, based in Pensacola, announces the launch of a new career online high school program for prison populations around the United States. SHCOE's computer-based online career academic program offers a timely, innovative solution as state corrections systems seek to lower recidivism rates and reduce costs. SHCOE's program is both cost effective and prepares inmates for careers in various occupational areas.
Strategic alliances with school districts, post-secondary institutions, community organizations and non-profit foundations have assisted SHCOE in reaching an ever-widening circle of adult learners. Now, SHCOE seeks to expand that circle even further by offering its services to state corrections systems as a means of providing inmates with a quality, cost-effective, career-based online high school education.
U.S. Bureau of Justice statistics show that 75 percent of America's state prison inmates are high school dropouts. Equally telling is the fact that only 20% of adults who have been in prison education programs are re-incarcerated as compared to a 49 percent rate of re-incarceration for adults who did not participate in those programs (Florida Department of Corrections).
Dr. Rob Miller, SHCOE's Chief Knowledge Officer, believes that SHCOE, with its demonstrated record of success, offers an affordable means of enrolling incarcerated adults into a highly proven and cost-effective computer-based instructional program. "The online education model we've developed is very flexible and readily adaptable to prison populations," Dr. Miller said. "It only requires that inmates have computer access for a total of eight to ten hours each week."
"There has been tremendous growth in online education over the past decade and this growth will only continue, especially in the area of secondary education," said Dr. Howard Liebman, SHCOE's CEO and Co-Founder. "SHCOE stands at the cutting edge of a new wave of online educational opportunities at the secondary level—opportunities geared toward the needs of the adult learner. Our program is adaptable to a wide range of student needs, so it's only natural that we seek to form strategic alliances with state corrections systems."
Liebman described integrating SHCOE's online education process into prison systems as a "win-win" situation. "I believe SHCOE will be an invaluable tool for prison systems as they seek to reduce both costs and recidivism rates," Liebman said. "We look forward to assisting a new population of students with this initiative."
About Smart Horizons Career Online Education (SHCOE)
Smart Horizons Career Online Education, founded in 2009 and located in Pensacola, Florida, is a private, AdvancED/SACS accredited online school district. AdvancED/SACS District accreditation signifies that SHCOE and all of its schools are fully accredited and that SHCOE is recognized across the nation as a quality school system. Smart Horizons Career Online Education offers 18-credit, career-based high school diploma programs that are designed to prepare students for entrance into the workplace. Career certificate offerings include Childcare Education, Office Management, Protection Services, Homeland Security, Healthcare (coming in Fall 2011) and Transportation Services. For more information, visit our Web site at http://www.shcoe.org, call our office at 855-777-4265 or email our office at enrollment(at)smarthorizonsonline(dot)org
###