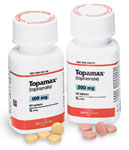 There is positive evidence of human fetal risk based on adverse reaction data from investigational or marketing experience or studies in humans
(Vocus/PRWEB) April 13, 2011
The Food and Drug Administration has released a Questions and Answers informational page entitled, "Risk of oral clefts (cleft lip and/or palate) in infants born to mothers taking Topamax (Topiramate)" in order to provide necessary information regarding the uses of Topamax and the potential risks of using this medication by women who are pregnant. The Consumer Justice Foundation has found this additional FDA information to be very helpful to women concerned about taking anitconvulsants such as Topamax during pregnancy and how it may affect their children. More information is located at the FDA website fda.gov.
Topamax is a medication that's manufactured by Ortho-McNeil Pharmaceutical, and it is primarily used to treat the symptoms of seizure disorders such as epilepsy and migraine headaches. Based on information that was compiled by the North American Antiepileptic Drug (NAAED) Pregnancy Registry, infants who are exposed to this medication during the first trimester of pregnancy face an increased risk of developing oral clefts that include cleft palates and/or cleft lips. The Consumer Justice Foundation also notes that similar findings have been noted in a registry done by The Journal of Medical Genetics that was compiled in the United Kingdom.
As a result of the NAAED findings, the FDA has classified Topamax, known scientifically as topiramate, as a Pregnancy Category D drug. Pregnancy Category D drugs are recorded as such because, according to the FDA: "There is positive evidence of human fetal risk based on adverse reaction data from investigational or marketing experience or studies in humans, BUT the potential benefits from the use of the drug in pregnant women may be acceptable despite its potential risks."
The NAAED advises that women who are taking Topamax should not simply stop using the medication, but rather they should seek the advice of their doctors and use birth control products to ensure that they will not become pregnant. Women who are using Topamax while pregnant should also continue to use the medication until they can obtain guidance from their doctors.
Women who have used Topamax while they were pregnant and who had children who were born with birth defects that include cleft palates, cleft lips or other problems do have legal help available to them so that their situations can be reviewed. Specifically, women whose children have been potentially harmed in this manner should seek the help of a Topamax lawyer that can be found by logging onto the URL located at http://www.TopamaxBirthInjury.com so that they can be made aware of their legal rights and options.
###