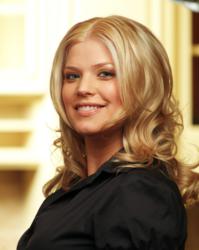 Cultivate a spirit of harmony within your kitchen, the dining room, yourself and the planet
Petaluma, CA (PRWEB) April 14, 2011
Celebrated author, television host and documentary filmmaker, Shannon Kring Buset joins The Institute of Noetic Sciences (IONS) at EarthRise at IONS retreat center for a three-day Conscious Living Workshop, July 8 – 10, 2011. The co-star and executive producer of an Emmy Award winning reality-cooking series and author of notable cookbooks will present Eating with Reverence: Food for the Soul.
"We are extremely excited to have Shannon join our signature workshop series. Shannon brings the practice of enriching mind, body and soul through global cuisine and the essence of food as a means to share and nurture harmony in our daily lives," says Cathy Coleman, executive director of EarthRise at IONS. "Through intentional food preparation, Shannon offers an insightful, engaging approach to the art of symbolic cooking and mindful eating in a way that inspires the use of these skills in a practical every day way," states Coleman.
Kring Buset will share techniques of purposeful, symbolic and elemental cooking to include macrobiotic practices and Ayurvedic cuisine, as well as reflective eating and the joy of sharing meals in a communal environment. Participants will engage in demonstrations, class exercises, hands-on training and full immersion food preparation as well as cooking methods using the timeless practice of ancient cultures combined with modern elements.
Workshop participants will indulge in exceptional world class cuisine from the retreat center's permaculture garden featuring organic offerings along with complementary wine pairings. In addition, participants will enjoy dining alfresco among the natural beauty of the EarthRise at IONS campus located in the scenic hills of Marin County.
The Eating with Reverence: Food for the Soul weekend workshop includes all meals, interactive lecture series and cooking class for $295 one month prior to the workshop date and $325 thereafter. Lodging is available for $72 per night for shared accommodations or $97 per night for a single room. In addition, there are optional pre and post workshop tours available in both San Francisco and Napa. For more information, please visit JB Journeys.
Twelve (12) Continuing Education Credits (CECs) are available for professionals in health care, counseling, social work and psychology. Processing fees apply.
For more information visit http://noetic.org/earthrise/events/2011/7/eating-with-reverence-food-for-the-soul/, go to EarthRiseIONS.org or email Jan Fischer at Jfischer@noetic.org for additional details. To Register click on the link provided here.
About Shannon Kring Buset
Shannon Kring Buset is an award-winning writer, cook, entrepreneur, teacher, producer and international speaker whose work has been featured on NPR, PBS, CBS, NBC, ABC, FOX, Lifetime, and publications including The Wall Street Journal and Redbook. Read about her noetic journey at http://www.shannonkringbuset.com.
About IONS
The Institute of Noetic Sciences is a non-profit educational organization researching the relationship between consciousness and the physical world in three program areas that offer potential for positive change in the world: consciousness and healing, worldview transformation, and extended human capacities. IONS hosts a global community where people connect, learn, and transform through live and online educational programs, on-line media, noetic science resources, and a biennial conference. IONS introductory membership is now free at the new Noetic.Org. Funded by members, donors, and grants, IONS also operates a 120-bed conference center, EarthRise at IONS on a 200-acre campus in Petaluma, CA.
###