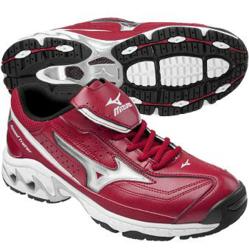 From little league to Major League Baseball, players know that BaseballSavings.com has everything they need to play the game with skill and confidence.
Wichita, Kansas (PRWEB) April 14, 2011
BaseballSavings.com™, a website offering the largest and broadest selection of baseball products in the world, is swinging into the spring baseball season with an impressive line-up of new baseball equipment, gear and apparel.
Since 2006, parents and professionals alike have relied on BaseballSavings.com for the basic ball and glove to the latest technology enhancements in performance baseball equipment. BaseballSavings.com offers an incredible selection of baseball products to fit any skill or budget.
Here are just some of the innovative products for Spring 2011:
Sluggers can hit it outside the park with the Louisville Slugger TPX Omaha BBCOR Baseball Bat. Made of high performance alloy, this aluminum bat is designed to ensure maximum strength and durability, greater bat speed and incredible distance. Price: $199.99
Players need protection and Worth Liberty Batting Helmets are one of the best on the market. This helmet is designed with a high impact polymer shell for safety (meets NOCSAE safety standards) and available in limited edition colors to show your team spirit! Price: $27.95
The Easton Synergy II Wheeled Players Bag features everything you need to cart your baseball equipment in style. With extra pockets to store baseball gloves, shoes, and other accessories, you are always ready to go for the next big game. Price: $54.95
Run the bases with ease in Mizuno G3 Switch Speed Trainers. Made of synthetic leather, these baseball trainers are lightweight and breathable. Includes 14 interchangeable color inserts to match your baseball team colors. Price: $69.95
Stay warm at the big game in a Rawlings Colorblock Fleece Pullover made of 100% polyester. Fleece lined for additional warmth and comfort, and offered in 23 colors. Price: $29.95
"BaseballSavings.com has continued to add innovative and tech-savvy products to our tremendous selection of baseball gear and apparel," said Brad Wolansky, CEO of BaseballSavings.com. "From little league to Major League Baseball, players know that BaseballSavings.com has everything they need to play the game with skill and confidence."
Need another compelling reason to buy the latest in high performance baseball products? BaseballSavings.com is offering free shipping on web orders for these new products between now and May 31, 2011 with coupon code 'aprilbaseball'.
What's more, nearly 6,000 fans and counting on social networking sites like Twitter and Facebook have real-time access to information on BaseballSavings.com's hot deals and new baseball products.
BaseballSavings.com continues its tradition of exceeding the demands of baseball players and baseball fans by providing the best performing name brand products at reasonable prices.
About Redcats USA
Redcats USA is a dynamic, multi-channel, web-driven home-shopping leader, with numerous successful brands in its portfolio: AVENUE®, Woman Within®, Jessica London®, Roaman's®, KingSize®, and BrylaneHome® sold on OneStopPlus.com®, The Sportsman's Guide® and TGW.com - The Golf Warehouse®. Redcats USA offers a wide range of value and quality driven merchandise categories, including men's and women's plus-size apparel, home and lifestyle products, and sporting goods/outdoor gear. Redcats USA is a Redcats company.
About Redcats
Redcats is a leading worldwide online retailer for fashion and home furnishings. The group gathers 17 European and US based brands in 31 countries: Avenue®, Woman Within®, Jessica London®, Roaman's®, KingSize®, BrylaneHome®, OneStopPlus.com, The Sportsman's Guide®, TGW.com - The Golf Warehouse®, Ellos, La Redoute, Vertbaudet, Cyrillus, Somewhere, Daxon, Stella McCartney Kids and Castaluna. In 2010, Redcats generated 3.436 billion euros of sales including 54% on Internet and employs over 14,000 associates. Redcats distribution network combines more than 70 e-commerce sites, nearly 600 stores and around 30 catalogues for 26 million active customers. Redcats is a PPR Company. For any further information: redcats.com
Contact Information:
Karen Davis
Corporate PR & Communications
Redcats USA
Karen(dot)davis(at)redcatsusa(dot)com
212-502-9315
# # #