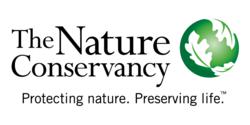 We can make great strides toward clean renewable wind energy while also maintaining areas important to wildlife.
Arlington, VA (PRWEB) April 13, 2011
A new study by The Nature Conservancy, published in the scientific journal PLoS One, predicts that the U.S. can meet its ambitious wind energy goals while minimizing development in undisturbed areas that are likely to be important for wildlife.
The study, titled "Win-Win for Wind and Wildlife: A Vision to Facilitate Sustainable Development," outlines a forward-looking, common-sense approach that recommends siting wind energy on lands already impacted by human activities—such as agriculture, oil and gas development. It considers the most efficient use of land necessary to meet the Department of Energy's vision of producing 20% of U.S. electricity generation from wind by 2030. Although wind power is one of the fastest growing sources of renewable energy, it currently accounts for only a small percentage of total electrical output in the U.S.
"We looked broadly across the United States at how much wind is available," said Joe Kiesecker, study author and lead scientist with The Nature Conservancy. "What we've found from our research is that there is more than enough wind to meet our goals, and by using a smarter approach to where we develop, we can meet our energy needs while keeping nature and its habitats in mind."
It's projected that more than 12 million acres of land – an area roughly the size of the state of Florida – and 11,000 miles of transmission lines will be required to meet the Department of Energy's goal to generate 20% of U.S. electricity from wind power by 2030. The greatest potential for wind power generation is projected to be in the Great Plains and Rocky Mountain West on landscapes that also provide critical migration corridors for species like the endangered Whooping Crane, and habitats for at-risk wildlife, including the Sage Grouse and Greater Prairie Chicken.
The study identified 19 states that have the potential to meet DoE wind energy targets on already disturbed lands with another nine states able to meet the target by using a combination of disturbed and undisturbed lands.
The potential to create wind energy on disturbed lands in the 19 states far exceeds the 20% goal and averts the use of an estimated 2.3 million hectares of undisturbed lands.
Wind and solar power offer the potential to reduce carbon emissions while at the same time promoting energy independence and economic development in the U.S. However, study authors point to an important caveat: "While wind and solar are necessary components to meeting our growing energy needs, they too present environmental challenges," says study co-author Joe Fargione, lead scientist for the Conservancy's North America region. "Renewable sources require a larger land footprint than most other traditional forms of energy production to produce the power we need. That's why research like the Win-Win report is so important – it provides companies and governments with the information they need to make smarter decisions, particularly in siting and mitigation."
Conservationists and the wind industry alike are looking for solutions to these problems in order to facilitate the expansion of clean, renewable energy production without compromising habitats that support healthy wildlife populations.
"If done correctly," says Kiesecker, "we can make great strides toward clean renewable wind energy while also maintaining areas important to wildlife."
View the full study at: PLoS One
The Nature Conservancy is a leading conservation organization working around the world to protect ecologically important lands and waters for nature and people. To date, the Conservancy and its more than one million members have helped protect 130 million acres worldwide. Visit The Nature Conservancy on the Web at http://www.nature.org/.
###