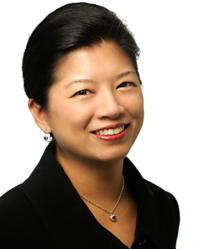 New York, NY (Vocus/PRWEB) April 14, 2011
Kaimen to Present Small Business DIY Public Relations Ideas
-Workshop hosted by the Asian Women in Business will be held on Thursday, April 14, 2011 –

Presentation will be available for download on Friday, April 15, 2011 -
Kaimen Company, an award-winning New York-based public relations and marketing communications consulting firm, announced that its President, Julie Huang, will speak to Asian Women in Business at a workshop entitled "Do it Yourself: How to Use Public Relations to Promote Your Business in Extraordinary Ways". The event will be held on Thursday, April 14, 2011, from 6:00 PM - 9:00 PM ET at Weil, Gotshal & Manges located at 767 Fifth Avenue, 25th Floor in Manhattan, New York City. Ms. Huang is scheduled to speak around 7:00pm. To receive a press passes, register, or learn more about all speakers at this workshop, please contact Asian Women in Business via email at info(at)awib.org, by phone (212) 868-1368, or visit its website http://www.awib.org.
"The small business community will be the most important driving force for our economic growth. There are many things that a small business owner can do to market his/her business, stand out from the rest, raise visibility, generate sales, and grow," said Kaimen Company President Julie Huang. "I look forward to sharing those ideas with the attendees at this workshop."
A copy of her presentation will be available for download on http://www.kaimenco.com on Friday, April 15, 2011 after 1:00pm ET.
About Julie Huang
Julie Huang is president of Kaimen Company, which offers services in product and corporate communications, public affairs, social-cause marketing, crisis and reputation management, and investor and media relations across multiple industries, including life sciences, retail, and technology. Before starting Kaimen, Ms. Huang held senior management positions at companies such as the Institute for International Research, EVCGroup, FD, Cohn Wolfe, and Edelman. In her career, her programs took home two Silver Anvils from the Public Relations Society of America for the "Best Investor Relations Program of the Year" and one Award of Excellence for "Best Crisis Communications in a Non-Profit". Her article on pharmaceutical-biotech alliances published in Pharmaceutical Executive earned a The Holmes Report Bronze SABRE Finalist nomination. She is a co-founder of the Yale Life Sciences Alumni Association and the Yale Healthcare Conference. She is a member of Public Relations Society of America, Asian Women in Business, and a friend of the Asian American Bar Association of New York. She is past president of the New York Chapter of the National Association of Asian American Professionals and former trustee of the Museum of Chinese in America. A New York City native, Ms. Huang received a BA in sociology from Brooklyn College before earning her MBA from Yale School of Management and her MPH from the Yale School of Public Health.
About Kaimen Company
Kaimen Company is an award-winning communications firm that helps its clients raise brand awareness, gain public appreciation, and manage good stakeholder relations. Visit its Actionable Ideas Blog for information you can use today. Kaimen Company is on Twitter and Facebook. Visit Kaimen Company at http://www.kaimenco.com
###