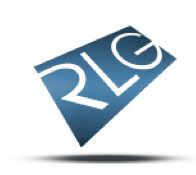 New York, NY (Vocus/PRWEB) April 13, 2011
By Amended Case Management Order No. 4, dated April 5, 2011, applicable to all individual personal injury complaints and all answers filed directly in the Multidistrict Litigation (MDL) known as In re: DePuy Orthopaedics, Inc., ASR Hip Implant Products Liability Litigation (MDL Docket No. 1:10-md-02197) or transferred into that proceeding, United States District Judge David A. Katz decreed that each plaintiff shall file a short-form complaint, and the defendants shall file a single Master Abbreviated or Short-Form answer.
The court-sanctioned form of short order complaint permits a plaintiff to claim damages as a result of any or all of the following: injury to himself/herself; wrongful death (of another); economic loss; loss of services; and loss of consortium. The form includes 23 different specific causes of action, any and all of which a plaintiff may elect to assert, including, among others: simple negligence; strict products liabilities; breaches of warranties; fraudulent misrepresentation; malice; and violation of state-specific consumer protection statues. A plaintiff may also write in any other causes of action not already enumerated.
The Master Answer contains 32 separate defenses, including: that the plaintiff assumed all risks associated with the use of his or her ASR device; that the plaintiff was negligent, careless, and at fault and conducted himself or herself so as to contribute to alleged injuries; and that the plaintiff's alleged damages are barred because of the plaintiff's failure to mitigate those damages. Several of the defenses in the Master Answer (which was based on DePuy's answer filed in some of the earliest cases commenced, before MDL consolidation) address limitations on damages, and especially punitive damages.
In August of 2010, DePuy announced a global hip replacement recall of two devices: the ASR Hip Resurfacing System and the ASR XL Acetabular System. Each unit replaces a worn or weakened part of the hip. Many orthopedic doctors believe that the units were poorly designed. The implants can generate debris from wear, causing inflammation and tissue damage in recipients. 93,000 persons worldwide had an ASR device implanted. Hundreds of lawsuits have to date been filed in the United States, and in early December of last year, the United States Judicial Panel on Multidistrict Litigation approved the DePuy ASR litigation for consolidated pretrial proceedings and assigned the case to Judge Katz.
DePuy, a Johnson & Johnson company, recalled its ASR devices globally after the National Joint Registry of England and Wales made public data showing that, within five years, about 12% of recipients of the hip resurfacing system and about 13% of recipients of the acetabular system needed corrective surgery. More recent reports suggest that the failure rate might be much higher, however—possibly as high as 49%.
The obvious problem with the ASR system is that its components come loose, causing those with an ASR device implanted to experience swelling and to feel excruciating hip, thigh, and groin pain when walking, rising from a seated position, or even just placing weight on the replaced hip. Less obvious, though, is the problem that when these metal-on-metal implants deteriorate, they deposit microscopic flakes of toxic metal into a recipient's bloodstream, which circumstance can lead to the growth of lesions and pseudotumors. Thus recipients of ASR devices might be poisoned by their implants without knowing it.
Accordingly, the Rottenstein Law Group is imploring anyone with a friend or relative who has received a hip replacement device since 2003 to reach out to that person and recommend that he or she consult a physician immediately and then speak to a qualified personal injury lawyer.
The Rottenstein Law Group maintains a website on the DePuy Hip Replacement Recall at http://www.depuyhipreplacementlawsuit.com. The site has features that allow for easy sharing, including links for automatic posting on Facebook and Twitter, specifically to enable visitors to spread the word about the DePuy ASR hip recall.
About THE ROTTENSTEIN LAW GROUP
The Rottenstein Law Group is a New York-based law firm that represents clients in mass tort actions. The firm was founded by Rochelle Rottenstein, who has more than two decades of experience as a lawyer, to represent clients in consumer product injury, mass tort, and class action lawsuits in a compassionate manner. http://www.rotlaw.com
Contact:
The Rottenstein Law Group, LLP
Rochelle Rottenstein, Esq.
1259 Veeder Drive
Hewlett NY 11557
(212) 933-9500 (office phone)
(212) 933-9980 (facsimile)
rochelle(at)rotlaw(dot)com
http://www.rotlaw.com
###