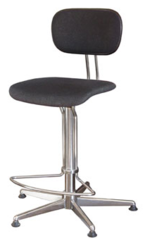 Said: Brian F. "Even though previous construction sales experience is helpful it is not a must. If you have a positive attitude and the ability to really listen and hear what your customer needs as well a strong work ethic we can teach you the rest."
Delray Beach, FL (Vocus/PRWEB) April 14, 2011
MBMI Steel Buildings, supplier of pre-engineered steel buildings and accessories, is seeking to hire several new sales representatives for our steel buildings department. With a growing customer base MBMI is making the effort to maintain its high level in of customer service by hiring motivated workers to join its thriving sales team in Delray Beach, FL. MBMI is currently accepting applications for these positions on its website MBMISteelBuildings.com/employment. While previous building sales experience is preferred, all viable applicants will be considered. All new hires must undergo training from MBMI's experienced sales manager.
Potential employees should support MBMI's fundamental goal to satisfy customers. MBMI prides itself on its A+ ranking by the Better Business Bureau and is looking for sales representatives that will uphold this elevated level of quality in their work.
MBMI is an equal opportunity employer.
For a free quote on a 30-day delivery steel building visit http://mbmisteelbuildings.com/metal-building-quote or call toll free 1-800-293-2097.
About MBMI Metal Buildings
MBMI Metal Buildings, offering a wide range of great customer service, is among the leaders of metal buildings companies in the USA. MBMI specializes in steel buildings, custom designs, manufacturing, and fast delivery. Using state of the art technology and first class engineers MBMI builds economical custom buildings with ease. MBMI uses only the finest materials available to the metal buildings industry. Our staff is comprised of engineers, draftsmen, detailers and building designers with over 70 years of experience and know-how to put together the highest quality metal building in the industry. Please visit http://mbmisteelbuildings.com/.
# # #