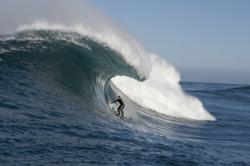 Stay healthy, ride longer
(PRWEB) April 15, 2011
Surfer Supplements ™ launches with 3 new products: Performance Boost for Men, Performance Boost for Women and Energy Boost for Groms. Created by Orange 22 Labs, Surfer Supplements ™ contain all-natural ingredients formulated for the particular needs of the active surfer.
Surfer Supplements ™ is proud to sponsor Aussie surf star Serena Brooke and big-wave charger Greg Long. Serena has been raving about the benefits of the new product "I'm really stoked on Surfer Supplements because they have all my ideal ingredients in one product." Greg Long travels everywhere with his Surfer Supplements ™ and says "It's the perfect compliment to my physical training regimen."
Surfers have active lifestyles that are positively and negatively affected by their environment. While surfers reap many benefits from being outdoors, they also feel the harmful effects of the sun and salt water on the hair and skin. Vitamin C + E and Hyaluronic acid combat those effects.
Longevity is also important to the surfer because we still want to be ripping when we're 80. Glucosamine is also included in the formula to enhance joint health and lubrication.
It seems like a long swell is the best crowd control Why? Because surfers get sore, their muscles are recovering and just cant paddle out for the 5th day in a row. Surfer Supplements ™ uses White Willow Bark and GABA to help muscles recover faster so they don't miss out on an un-crowded session.
Surfer Supplements ™ will be launching at the Rob Machado Pro Experience event in Cardiff, Ca on April 22-23rd.
###