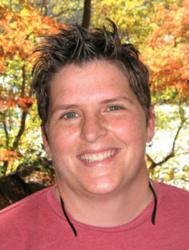 As a recognized leader in designing and implementing large-scale sustainable energy programs, Ann understands the barriers and needs of both residential and commercial customers, as well as the specific needs of our program. -- Kerry O'Neil, Earth Markets
Boulder, CO (PRWEB) April 14, 2011
Snugg Home is proud to announce and welcome Ann Livingston as the Company's Director of Market Development. Livingston will be responsible for working closely with municipal and government energy efficiency offices and utility Demand Side Management programs to explore business relationships for Snugg Home as a software provider. She will also provide initial and ongoing consulting assistance to these clients in an effort to streamline and enhance their energy efficiency and renewable energy programs. Additionally, given her broad background in sustainability, she will provide consulting services in other matters affecting communities such as water, waste, and transportation.
Jeff Friesen, Snugg Home Co-Founder, states "We are thrilled to have Ann join our team. We could think of no one better suited to help take our company to the next level. Ann's experience as Boulder's Sustainability Coordinator, including her work on the Better Buildings program and energy financing programs, gives us direct insight into the very clients we want to work with across the country. Her national reputation as a pioneer in energy efficiency program development and financing will help Snugg Home become a leading authority in promoting home energy upgrades. "
Livingston joins the Snugg Home team from her previous position as the Sustainability Coordinator of Boulder County, Colorado, where she worked to increase the sustainable practices of the County as an organization and on efforts to improve the sustainability of the county as a whole. This included numerous collaborative efforts with the municipalities in Boulder County, the six electric and gas utilities that serve the county, the University of Colorado, non-profits, and the private sector. She has led efforts to develop and implement the ClimateSmart Loan Program, which revolutionized residential and commercial energy efficiency finance programs and led to over $11 million in investments in energy efficiency improvements and installation of renewable energy measures county-wide. Beyond this, she played a key role in developing the Sustainable Energy Plan, the county's Zero Waste Plan, Commercial Green Building Energy Codes, enhanced Residential Energy Action Program, the BetterBuildings grant programs, and the comprehensive ClimateSmart Education and Outreach program.
Livingston received her Bachelors in English from the University of Florida (1995) as well as a Juris Doctorate and Interdisciplinary Graduate Certificate in Environmental Policy (2000) from the University of Colorado. Her previous work at the Natural Resources Law Center, Environment Colorado, the Wirth Chair in Environmental and Community Development Policy, and the American Institute of Architects among others provides her with a unique perspective on issues related to the built environment and sustainability. She has extensive experience in working collaboratively with diverse groups in order to promote sustainable communities, including a focus on matters related to energy efficiency and renewable energy.
Regarding the new position Livingston says, "I am excited to join the Snugg Home team where I have an opportunity to continue to work towards market transformation and to support energy efficient, sustainable communities across the nation while still remaining a part of the ever innovating Boulder County community. "
Kerry E. O'Neill, with Earth Markets, the program manager for the Connecticut Neighbor to Neighbor Energy Challenge, one of Snugg Home's current clients, had this to say: "We were very excited to hear about the addition of Ann Livingston onto the Snugg Home team, which also means that she's joining our Connecticut Neighbor to Neighbor Energy Challenge team. As a recognized leader in designing and implementing large-scale sustainable energy programs, Ann understands the barriers and needs of both residential and commercial customers, as well as the specific needs of our program."
For additional information, contact:
Adam Stenftenagel
(720) 663-7836
adam(at)snugghome(dot)com
http://www.snugghome.com
Snugg Home is a technology development and marketing company dedicated to advancing the energy efficiency of existing buildings across the nation. Snugg Home has designed a process and the software to make home energy retrofits extremely simple for homeowners, contractors, auditors, and program administrators, while harnessing the power of social media to build awareness through peer referrals and group contests.
Primary customers include local governments, non-profits, private sector entities, and utilities who are implementing home energy efficiency programs. The Snugg Home platform helps these programs engage and assist homeowners through the process while tracking and managing the program. For the past several years, the vision of Snugg Home has been developed and refined. Founding partners, Jeff Friesen, Benjamin Mailian, and Adam Stenftenagel have been following advances in the energy retrofit industry and researching the successes and failures of energy retrofit programs nationwide. It became clear that an advanced, comprehensive web-based software platform was needed to help municipal and utility programs increase their effectiveness, and thus Snugg Home was born. For more information, visit http://www.snugghome.com.
# # #