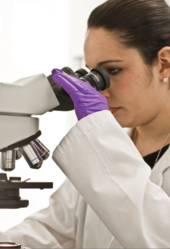 Since these cells have the capability to differentiate into a variety of tissue types, they open up the door to potentially treat a variety of different diseases including heart attack, bone repair, neural degenerative disorders, like Parkinson's disease
Miami, Florida (Vocus/PRWEB) April 13, 2011
GeneCell International, a trusted provider in the processing and preservation of umbilical cord blood, announced today they are offering a new stem cell banking service, the banking of stem cells from dental pulp.
Dental pulp stem cells, found in the pulp chamber of teeth, are a relatively new discovery in the realm of adult stem cells, they have the ability to differentiate into numerous cell types including bone, muscle, nerve, cartilage and fat. "Since these cells have the capability to differentiate into a variety of tissue types, they open up the door to potentially treat a variety of different diseases including heart attack, bone repair, neural degenerative disorders, like Parkinson's disease," said GeneCell International's Director of Research and Laboratory Operations, Dr. Todd R. Flower.
Dental pulp stem cells hold the potential of possibly regenerating damaged tissues and organs in the body by stimulating organs to heal themselves. These cells may be one of the most promising cell-therapies in the future. In the past, extracted teeth and related tissue have been viewed as a medical waste and discarded, resulting in a loss of this potential life-saving resource. Now clients can save these cells so they are available to them in the future should they be necessary.
With more than a decade of knowledge and experience in the stem cell industry, GeneCell is uniquely poised to help parents in the US, Latin America and the Caribbean make informed decisions regarding the potential benefit on how dental pulp stem cells may help safeguard their families. "Our new headquarters in Miami provides easily-accessible resources for parents looking to potentially protect their children, and patients looking for medical solutions to diseases that were once untreatable," said GeneCell's Operations Manager, Jose Cirino.
About Dental Pulp Stem Cell Preservation
Dental Pulp Stem Cell preservation is a process by which the pulp tissue is extracted from the tooth and is stored cryogenically in a specially-designated bank. Currently there are no clinical applications for these cells; however numerous research studies have indicated potential use in the enhancement of wound healing, bone regeneration, tooth regeneration, a potential cellular therapy option for Parkinson's disease and Alzheimer's disease, liver regeneration, and muscle regeneration. Dental pulp stem cell banking is regulated by the U.S. Food & Drug Administration.
About GeneCell International, LLC.
GeneCell International, LLC is a trusted provider of collection, processing and storage of dental pulp stem cells and umbilical cord blood from which stem cells can be extracted to treat a variety of diseases and disorders. GeneCell operates state of the art laboratories and storage facilities for the cord blood of thousands of clients, headquartered in Miami, Florida and with local offices in Central Florida, Texas, Connecticut, Massachusetts, Rhode Island, the Dominican Republic, Panama, and Venezuela. For more information and to learn more about dental pulp stem cell banking benefits and services, visit http://www.GeneCell.com.
###