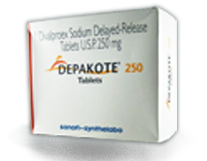 Infants subjected to their mothers' use of valproic acid during the first trimester of pregnancy were 12.7 times more likely to contract spina bifida than infants whose mothers did not ingest this substance
(Vocus/PRWEB) April 14, 2011
The Consumer Justice Foundation works diligently to inform American consumers about potentially dangerous pharmaceuticals and other harmful substances offered to the public. Recently The Consumer Justice Foundation (CJF) came upon the study, "Does Lamotrigine Use in Pregnancy Increase Orofacial Cleft Risk Relative to Other Malformations?" This study was done by researchers at The University of Groningen, which was published by The New England Journal of Medicine in June of 2010. "Valproic Acid Monotherapy in Pregnancy and Major Congenital Malformations" unveils the conclusion that fetuses that are exposed to valproic acid are more than 12 times more likely to develop severe birth defects as fetuses that are not exposed to this substance. According to the manufacturer website, Abbott Laboratories, Valproic acid is an active ingredient found in Depakote to help treat the symptoms of seizure disorders that include migraine headaches, epilepsy and the manic episodes associated with bipolar disorder.
Researcher, Lolkje T.W. De Jong-Van Den Berg, and colleagues at The University of Groningen performed the study and focused on infants who were in their first trimester of a pregnancy. The specific findings include:
Infants subjected to their mothers' use of valproic acid during the first trimester of pregnancy were 12.7 times more likely to contract spina bifida than infants whose mothers did not ingest this substance.
Infants whose mothers used valproic acid were 2.5 times more likely to develop an atrial septal defect, which deals with the heart, than those whose mothers did not.
Infants whose mothers used valproic acid were 5 times more likely to develop a cleft palate or a hypospadias than children whose mothers did not.
Babies whose mothers used valproic acid were more than twice as likely to be born with an extra digit on their hand.
Children exposed to valproic acid were nearly seven times more likely to develop craniosynostosis, which is a problem with the brain and skull.
Many of the alleged valproic acid and Depakote side effects discussed above are permanent in nature and will require extensive medical steps in order to minimize the damage that's been done. For those mothers who have suffered as a result of having a child with birth defects, the Consumer Justice Foundation can help by providing resources to connect injured consumers with experienced Depakote Lawyers to offer legal assistance.
The University of Groningen study that is highlighted above, by The Consumer Justice Foundation, includes information from seven similar studies that tracked and analyzed data from a large European study. This study included the research of nearly 4 million births and of approximately 98,000 birth defects in coming to this set of conclusions. The Consumer Justice Foundation highlights this study in a recent article that can be viewed here.
###