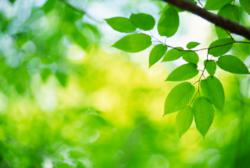 Washington D.C. (Vocus/PRWEB) April 18, 2011
National Integrated Health Associates, NIHA, an integrative medical and dental center located in Washington, D.C. has developed a comprehensive Detoxification Program to help remove toxins from the body and encourage lifestyle changes that may enhance the healing process of patients. The comprehensive program combines an initial detoxification questionnaire to assess the needs of the patient, recommendations based on practitioner's findings, on-going coaching support, natural supplements and detoxification therapies available at the NIHA center, and monitoring of progress during the detoxification process.
Life in our modern world can challenge the body to maintain a natural state. Processed foods, chemicals in personal care products and the environment, exposure to electronics and heavy metals may all contribute to a body burdened with unnatural substances and toxins that disrupt our health. These chemicals challenge the immune system and therefore our health status. A medically supervised program of natural detoxification will cleanse the systems of the body, ridding it of toxins. This may help to enhance the immune mechanism and the reparative, anti-aging faculties of the body. Detoxification (cleansing the body of the bad stuff), good nutrition, exercise and lifestyle changes to improve health habits will help on the path to wellness.
Working with an integrative physician, the first step is an assessment of health habits. The detoxification program will augment the integrative medicine center's practice by assisting patients with the tools to assess their environment, diet, lifestyle, toxic burden, and dental or emotional burdens that may affect healing. Smoking, consuming alcohol, chronic illness, poor sleep habits, poor diet, and exposure to chemicals, electronics or mold can impede healing. Evaluation of the assessment will help the physician create an individualized plan for detoxification. Specialized testing may also be used to assess toxic burdens in the body. Cleaning up the environment and lifestyle and natural cleansing of the systems of the body comprise a basic detoxification program.
A health coach is available to help the patient start the process, answer questions, and coordinate with the practitioner as needed. As the process of detoxifying may be done gradually over a period of time, the health coach's involvement will offer support and education, encourage patient compliance, and monitor the detoxification process. Patients will have different needs based on health status and comfort level with detox therapies. NIHA offers specialized detoxification therapies such as colon hydrotherapy, far infrared sauna, aqua chi footbath, and steam bath. The health coach is a guide to improve and streamline the process, and may act as an intermediary between the patient and practitioner, thus making the detoxification program efficient and affordable.
# # #