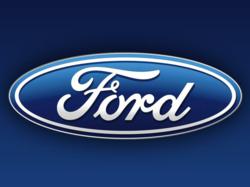 Manitowoc, Wisconsin (Vocus/PRWEB) April 16, 2011
The professionals at Maritime Ford - the leading Manitowoc, WI, Ford dealer - are very happy to report that hybrid sales are hot. Now that they have been rated high for overall value, even more people are expected to look into alternative means of transportation.
While Ford has had problems in recent years, they are coming back strong in many ways. The fact that they have a strong hybrid program - that is giving value to customers - is sure to help them on the road to success in the years ahead.
"In less than 10 years, Ford has become a leader in hybrid technologies that are both advanced and innovative for the market," said Sheriff Marakby, Ford's director of Electrification Programs and Engineering.
"True to our electrification strategy, we continue to invest in hybrids and improve on technologies every year."
Here is a look at some of the innovations and technology that are helping Ford become a leader in hybrids.
● The new Ford hybrid vehicles improve overall performance by modifying components to increase efficiency of electric components - sometimes to more than 90 percent!
● In addition to that, an electric compressor is used for climate control systems. This optimizes energy use dramatically.
● Ford Fusion Hybrid has a boost converter on the battery that instantaneously provides power when needed but doesn't carry this power in the battery at all times. This dramatically improves overall fuel efficiency.
These are just some of the reasons that Ford is becoming so well known for having dependable and fuel efficient hybrid vehicles. With so many models available for 2011 and many more in the works, it is easy to see why Ford has been rated so high for customer payback.
The concentration on hybrid technology also shows Ford's overall strategy for the future - a very good thing for a company that has been around such a long time.
The staff at Maritime Ford - the premiere Ford dealer in Manitowoc, Wisconsin, and the surrounding area - are pleased to be able to offer a wide selection of Ford cars, trucks and other vehicles. Ford has quite a few models that are becoming more popular all the time. Adding the hybrid option to many of them has people quite excited.
# # #